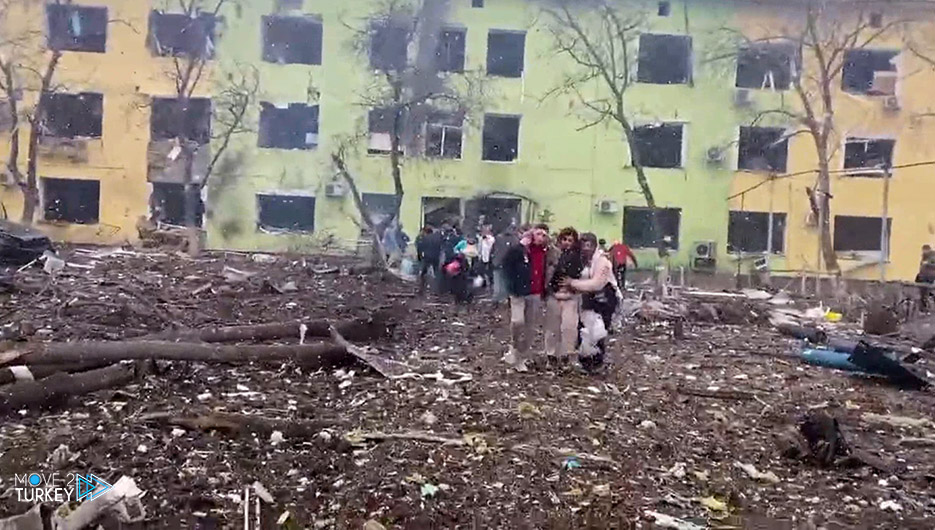 Local officials in the Ukrainian city of Mariupol announced on Wednesday that Russian air strikes had destroyed a children's hospital in the city.
The city council, which posted a video on Telegram of the destruction in the hospital, said that the Russian forces had dropped several bombs on the hospital, and until the time of the news was published, there were no reports of casualties.
Commenting on the incident, Ukrainian President Volodymyr Zelensky wrote on Telegram: "A direct blow to the Russian forces on the maternity hospital .. people and children under the rubble."
He added, "This is atrocity! How long will the world be a partner in ignoring terrorism? Shut the (NATO) sky now! Stop the killing! You have the power, but it seems you are losing humanity."
On February 24, Russia launched a military operation in Ukraine, which was followed by angry international reactions and the imposition of "tough" economic and financial sanctions on Moscow.
At least 474 civilians have been killed and 864 injured in Ukraine since the Russian military intervention.
More than 2.1 million people have fled Ukraine to neighboring countries, according to United Nations figures.