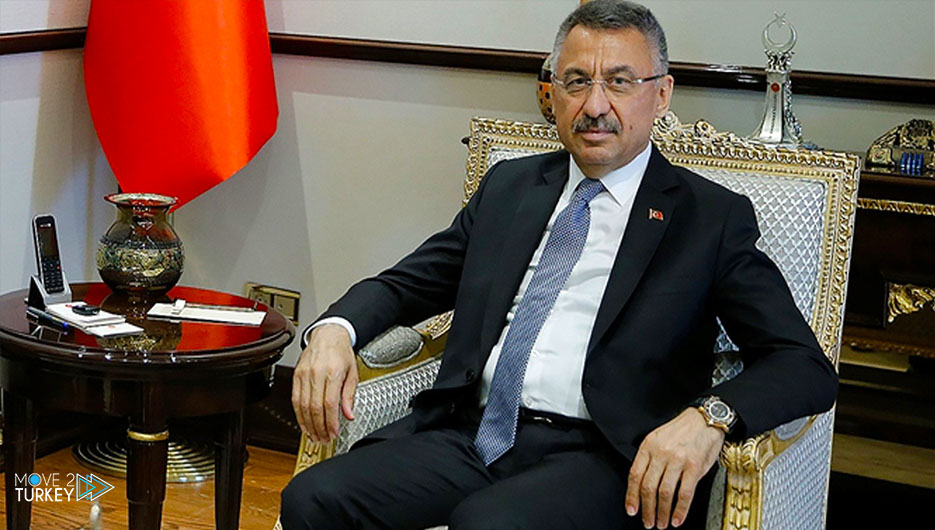 On Wednesday, Turkish Vice President Fuat Oktay received the Ambassador of the People's Republic of China to Ankara, Liu Chau Bin, in the Turkish capital.
The meeting also took place in the Turkish Presidential Complex, and discussed ways of joint cooperation between Ankara and Beijing in many axes of interest to the two countries.
Oktay said in his speech during the meeting that Turkey, as a permanent member of the United Nations Security Council, expects from China a stance in support of the Palestinian people who are under the weight of the bombing of the Israeli air force.
Oktay called on China to cooperate with Turkey at the international level, and in the framework of the United Nations in particular.
This is to put an end to the grave violations of international law and human rights practiced by Israel against the Palestinians.
The meeting also dealt with issues related to purchasing a Coronavirus vaccine, and evaluating Chinese companies' investments in Turkey.
In addition to the mechanism for promoting Turkish exports to China and increasing the number of tourists, in addition to ways of cooperation in the fields of energy, infrastructure and transportation between the two countries.
For his part, Ambassador Shao reviewed the latest preparations of his country's embassy for the meeting of Chinese businessmen.
Which will be held next Friday in Ankara in coordination with the Investment Office of the Presidency of the Turkish Republic.