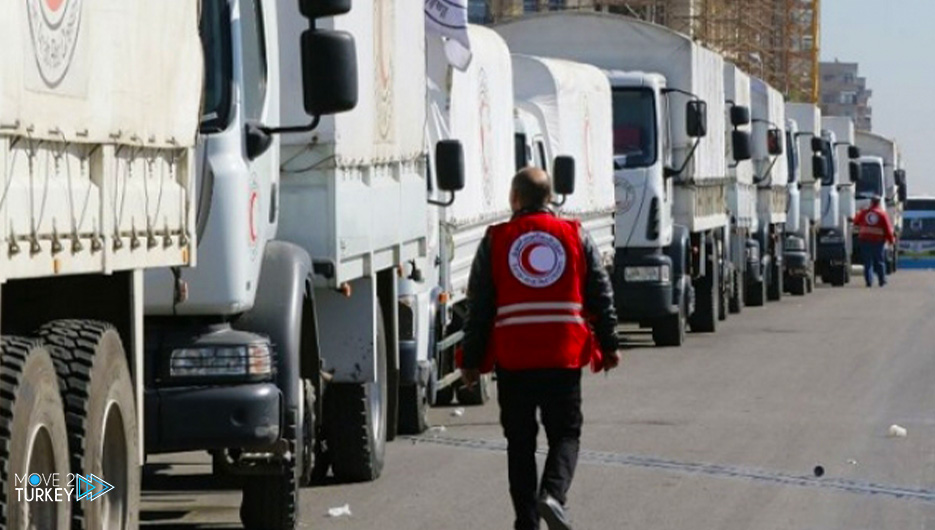 On Saturday, the Turkish state of Adana sent 9 trucks loaded with humanitarian aid to the flood victims in Pakistan.
The aid includes 5,600 food parcels, 400 cleaning supplies, and 25 tons of flour.
He added that the deputy governor of Adana, Houria Kublegan, participated in the farewell ceremony for the trucks, which was prepared by the Turkish Disaster and Emergency Management Branch "AFAD" in the state.
Since the floods swept large areas in Pakistan last June, Ankara has sent at least 12 planes, 4 trains and dozens of trucks loaded with aid to the flood victims due to Turkish official statements.
The catastrophic floods have killed 1,391 people since June 14, according to Pakistan's National Disaster Management Authority.