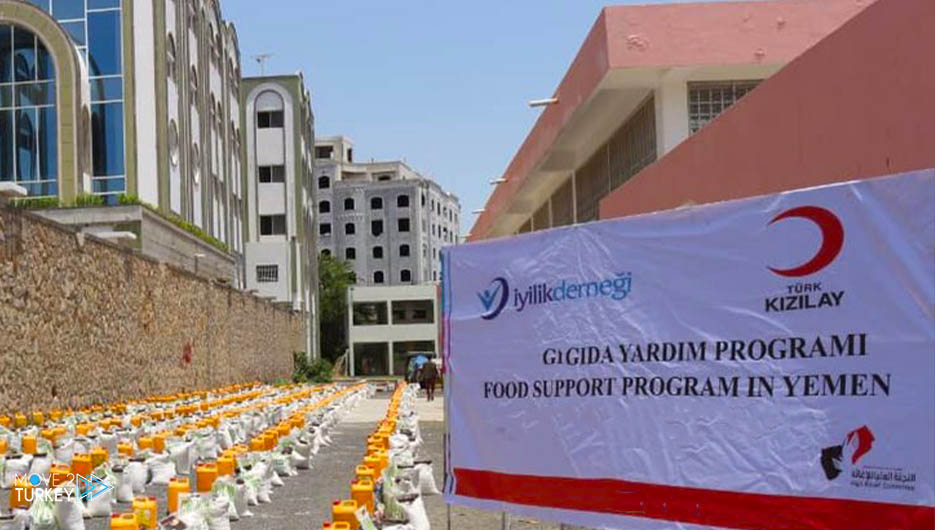 The Turkish IHH Humanitarian Relief Foundation provided 100 tons of wheat seeds and 10 tons of food, in addition to supporting 3,443 orphans in Afghanistan during the past world.
A statement issued by the authority stated that it launched a relief campaign for Afghanistan, and that it provided food aid to about 18,000 people in 8 cities during September 2021.
He pointed out that the aid has benefited orphan families and the disabled, in addition to those residing in the camps for the displaced and the sick in hospitals in remote villages.
The statement indicated that the food aid contains rice, oil, chickpeas, sugar, onions, milk, tea, salt, potatoes and eggs, in addition to gas cylinders.
He confirmed that the authority sent 100 tons of wheat seeds to Afghanistan for distribution to farmers last November, due to the drought in the country.
And he indicated that the organization, which provides regular support to 123,000 orphans in 51 countries, continues its activities in Afghanistan, which contains about two million orphans.
He added, "In this context, relief activities are going on for 3,443 orphans in Afghanistan."