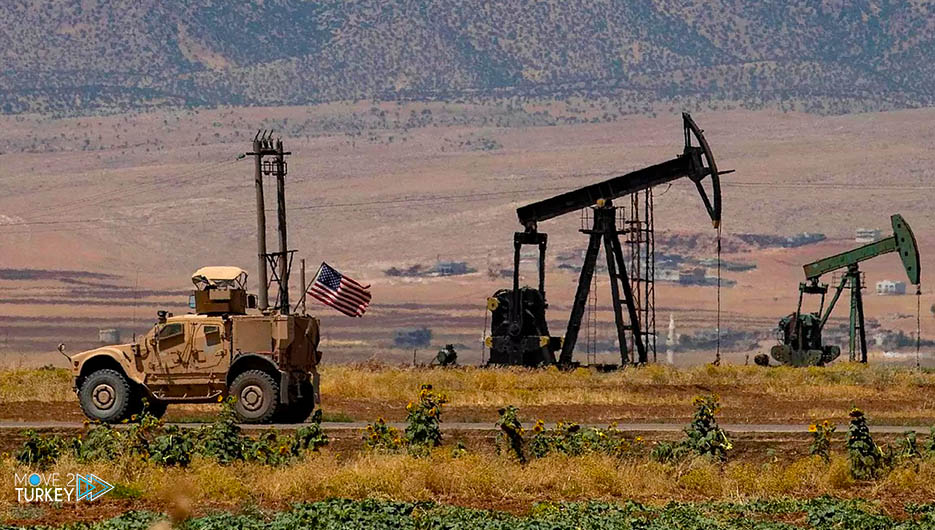 The American forces stationed in the areas controlled by the terrorist "YPG/PKK" organization in eastern Syria inaugurated an oil refinery in the Rmelan oil field for its military use.
Local sources reported that the US forces brought an oil refinery to the field a few days ago and refining supplies, and crossed them into Syrian territory from the Al-Waleed crossing on the Iraqi-Syrian border.
The sources, who preferred not to be named, indicated that the capacity of the refinery is 100,000 barrels per month.
Noting that the US forces will use the refined oil from the aforementioned refinery for their military uses in the region.
No official statements were issued by the United States or any reactions from the Syrian regime.
For years, the United States has been sending military and logistical reinforcements to YPG-controlled areas.
It also sends crude oil from Syria to Iraq and introduces refined oil from Iraq to Syria for the purpose of using it in its military bases.
American forces are stationed in about 18 military bases and points in northeastern Syria, and a number of these bases are located in the Al-Omar, Rmelan and Konko oil fields.