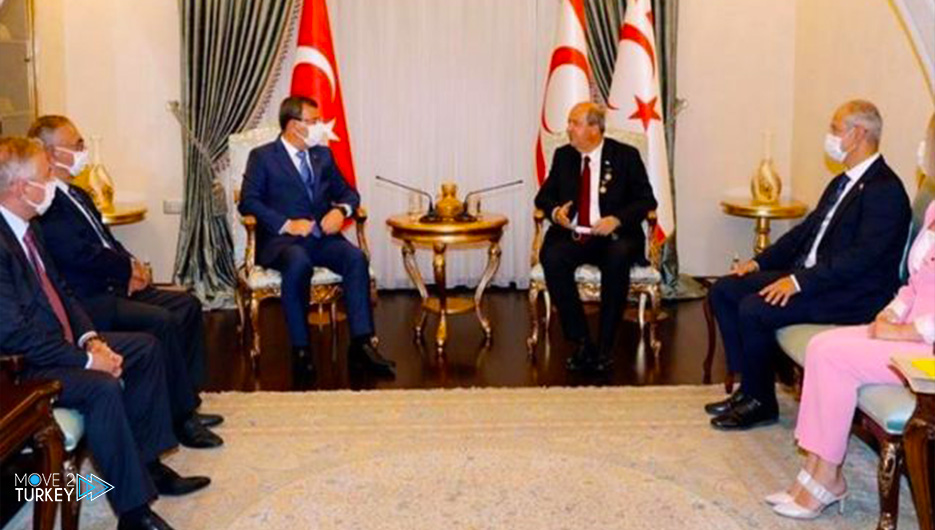 On Monday, the Speaker of the Turkish Parliament, Mustafa Şentop, headed to the Turkish Republic of Northern Cyprus, to participate in the celebrations of the "Peace and Freedom Day", which falls on July 20 of each year.
The plane carrying Shantob and his accompanying delegation took off at 13:30 Turkish time (10:30 GMT).
Şentop is accompanied by Minister of Youth and Sports Mehmet Muharrem Kasapoglu, and leader of the Nationalist Movement Party Devlet Bahceli.
In addition to Chief of Staff Yasar Guler, and Chief of Religious Affairs Ali Arbash, among other personalities.