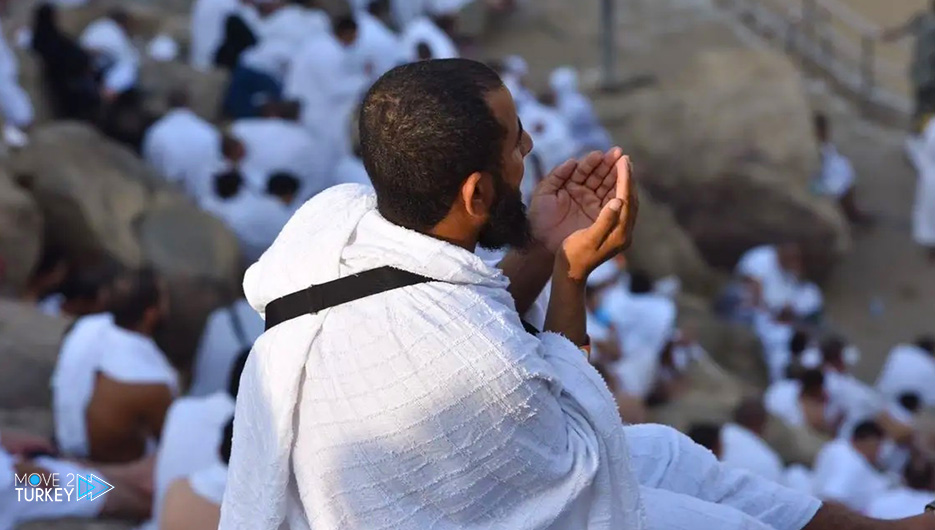 The preacher of the Day of Arafa at the Grand Mosque, Sheikh Bandar Balila, said on Monday that Sharia commands Muslims to be kind and to strive for the stability of the country, and to forbid sedition and corruption in the land and terrorism.
This came in a sermon he delivered on the night of Arafat, in conjunction with the influx of pilgrims to the Namira Mosque.
This is to listen to the sermon, and perform the Zuhr and Asr prayers, both together and short, following the Sunnah of the Prophet Muhammad, peace and blessings be upon him, according to the Saudi Press Agency (SPA).
Balila added: "The Muslim Sharia has enjoined charity, and it is charity to strive for the safety of the people and the stability of the country.
Obedience to those in authority without disobedience, leaving what leads to sedition, preventing terrorism from fueling terrorism, and forbidding corruption on earth.
And he added: "The benevolence of a Muslim reaches Muslims and non-Muslims, rather it reaches those with whom there is enmity.
Charity includes financial dealings, kindness in words, good reception and greetings, and patience in hurting people.
And on Monday, pilgrims spend their day at the level of Arafat, the greatest pillar of the pilgrimage, after they spent the day of Tarwiyah in Mina on Sunday.
The sides of the Namira Mosque (with an area of ​​110,000 square meters) and the surrounding courtyards (with an area of ​​8,000 square meters) were filled with pilgrims during an exceptional pilgrimage season.
And at dawn on Monday, Saudi Arabia announced the start of replacing the covering of the Kaaba with a new one, similar to the Day of Arafa every year.
This corresponds to the ninth of the month of Dhu al-Hijjah, as it is 14 meters high, and in the upper third of it there is a belt 95 centimeters wide and 47 meters long.
Since last Saturday, the attention of the Islamic world has turned to Mecca, where pilgrims began to flock and perform the tawaf of arrival.
For the second year in a row, Saudi Arabia is holding the Hajj ritual with a limited number of pilgrims, amounting to only 60,000 from within the Kingdom, in light of strict health controls for fear of the repercussions of Corona.
The year 1441 AH (2020 AD) witnessed an exceptional Hajj season due to the outbreak of Corona.
The number of pilgrims at that time was limited to only about 10,000 from inside Saudi Arabia, compared to about 2.5 million pilgrims in 2019 from all over the world.