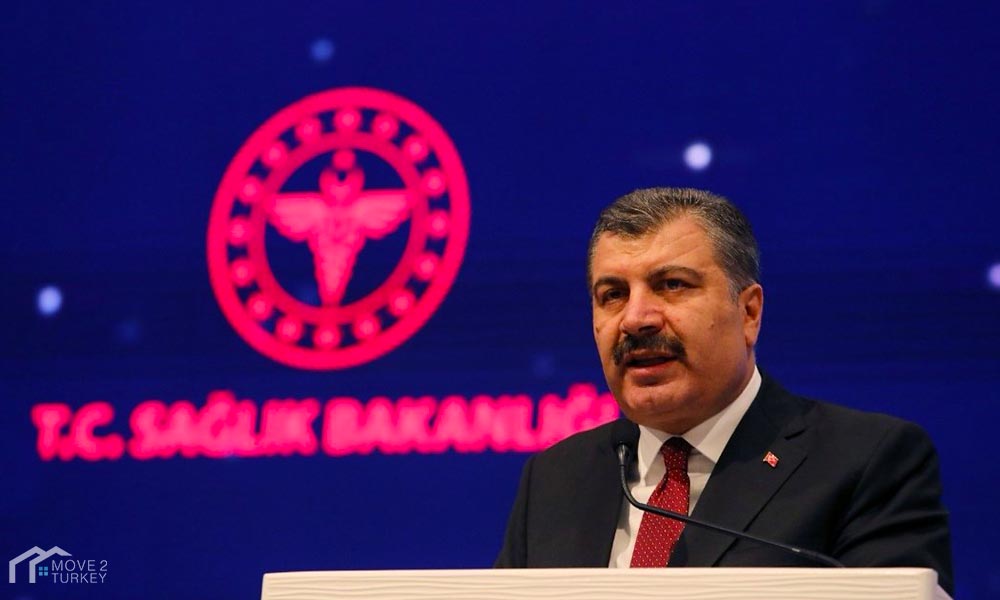 The Turkish Health Minister, Fahrettin Koca, announced today, Friday, that the number of people infected with Coronavirus in the country has risen to 5 cases, hours after the announcement of the second recorded infection in Turkey.

Koca explained that the three new cases are from one family and are linked to the previous two cases, pointing out that two of the five patients suffer mainly from respiratory problems.

The Turkish minister indicated that they have taken new measures in order to stop the spread of the virus and dealing with it, the most important of which is to give government employees who are pregnant, with special needs and those over the age of sixty, an administrative holiday for 12 days, starting from next Monday. Among the measures also is cutting flights to 9 new countries, increasing the number to 14 countries.

Earlier today, Koca announced, in a tweet posted on his personal account on the social networking site "Twitter", that a second infection with the Corona virus had been recorded in the country, and that the second patient, one of those who had been quarantined, because of their contact with the citizen who was registered as the first Injury in Turkey.

DÜN AKŞAM sonuçlanan test, üzücü bir öngörüyü doğruladı. Bir hastamız daha var. İlk hastamızın, tanı konur konmaz takibe alınan çevresindendir. Virüsün olası yayılımını bu sınırlar içinde tutabilmek için gerekli tedbirlere başvurduk. Sorunun üstesinden birlikte geleceğiz.

— Dr. Fahrettin Koca (@drfahrettinkoca) March 13, 2020
According to Koca's tweet: "The result of the analyzes that were issued yesterday confirmed what we were warning about, we have another patient, and he is one of the individuals that we started following them medically, because they are from the vicinity of the first patient who was confirmed to be infected with the Coronavirus, we resorted to take all necessary measures to catch the spread The virus within this limit, hand in hand, we will overcome the problem".