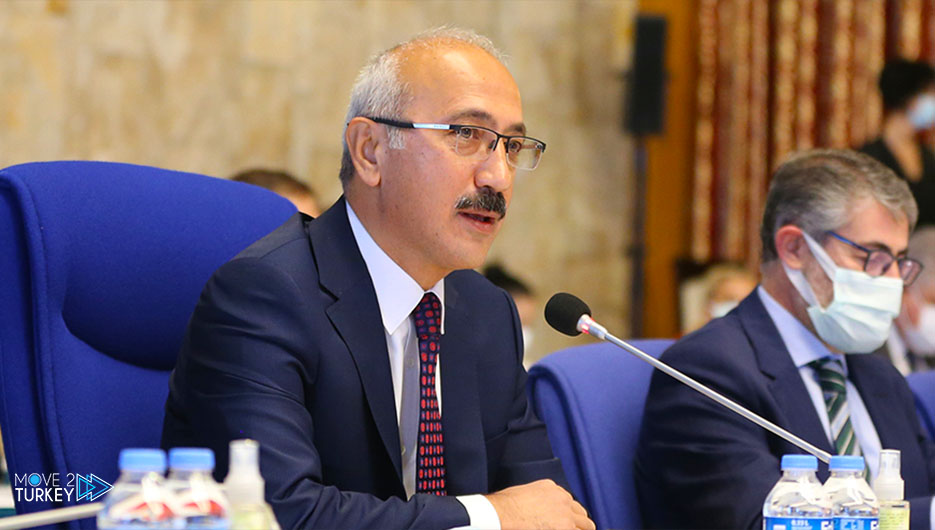 Turkish Treasury and Finance Minister Lütfi Elvan announced on Friday that he expects the country's economy to grow by more than 8 percent during 2021 in the absence of any external shock related to the Corona pandemic.
In a speech during the businessmen's forum program in the state of Kocaeli (northwest), he added that he expects the second quarter of this year to register a growth of more than 20 percent thanks to the strong recovery in production, exports, and services.
He explained that the trend of a gradual recovery in the services sector, especially in tourism, continues with the increase in the vaccination rate in the country.
He pointed out that the ministry is making great efforts to stand by the contributors in production, exports, and employment.
He stated that 2020 was a year full of struggle, with all kinds of economic and social systems being tested across the world.
He pointed out that the global economy experienced the deepest downturn in the post-World War II period when millions of people lost their jobs.
He stressed that the new strain of the Coronavirus raises questionable questions about the strength and sustainability of the economic recovery at the global level.
He stressed that the epidemic period brought with it three main problems related to the prospects for the global economy, the first being the increase in inflation rates worldwide.
Due to the decline in economic activities, the imbalance between supply and demand, and the rise in commodity prices.
He added that the second major problem is the disruption of the supply chain, while the third problem is the high rates of debt in many countries.