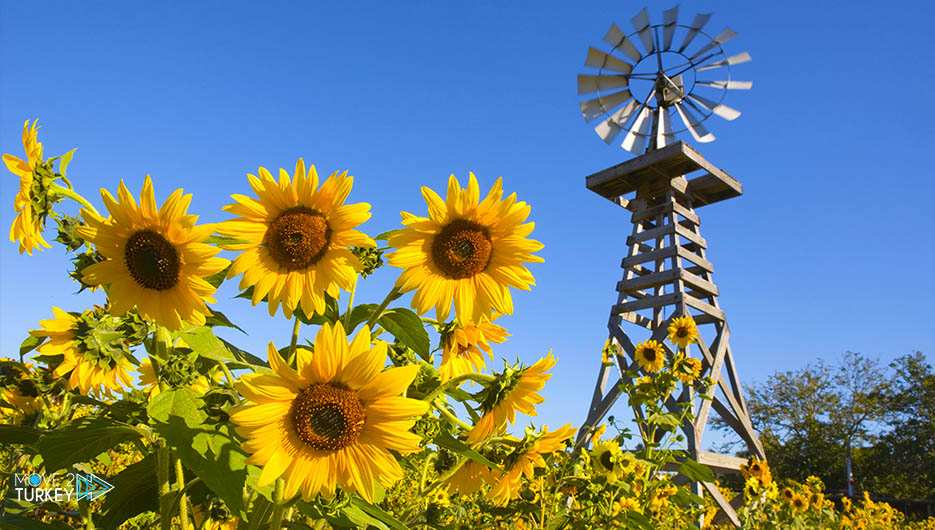 Turkish farmers in Edirne (Northwest) started harvesting sunflower seeds in their vast fields.
With different names in the Arab world, such as sunflower, sunflower, sold, miles, or sunflower, the people of Edirne call her the "yellow bride".
Sunflower seeds are sown in April and May, and the product is harvested in August and September of the same year.
According to the data of the Directorate of Agriculture in Edirne, the area of ​​land that was planted with sunflowers during the current year amounted to one million acres.
In his statement, the head of the Edirne Agriculture Chamber, Hussain Arbaji, indicated that harvesting the seeds of the "yellow bride" has begun in the areas where early cultivation took place.
"According to the information we received, the harvest is good," he said.
The fields of "sunflower" in Turkey are a natural painting that fascinates those who see it, and a destination for tourists, especially grooms, to take souvenir photos of their wedding.