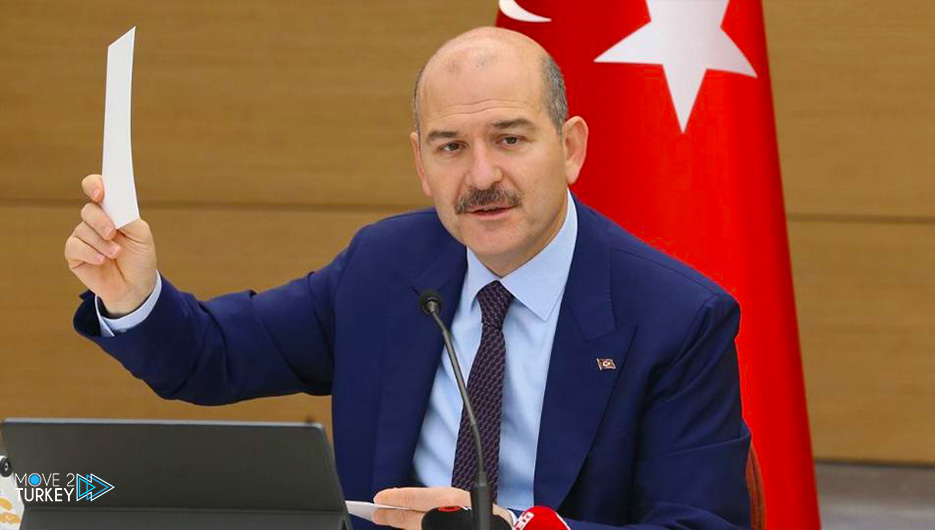 Turkish Interior Minister Suleyman Soylu has warned foreigners residing in Turkey with residence permits against violating the curfew.
Where it was imposed as part of measures to combat the Coronavirus, especially for those who pretend to be tourists.
This came in a speech Soylu delivered on Saturday during a meeting held at the Disaster and Emergency Directorate in Istanbul Province to assess the measures taken to combat the Corona epidemic.
Soylu said some foreigners residing in Turkey show their passports during the checks.
And instead of a residence permit to pretend to be tourists exempt from curfew.
The Turkish minister indicated that the residence owner is charged with observing the rules and laws that apply to residents.
And he continued, "I say it frankly, everyone who has a residence permit and tries to exploit this matter, and by using his passport, I will revoke his residency, I possess this authority, and I will not tolerate it".
Soylu stressed that the imposed rules are clear and explicit in this regard, and exceptions to the curfew will not be tolerated.
Last Tuesday, Turkish President Recep Tayyip Erdogan announced, after chairing a government meeting, the application of a partial closure "by tightening measures a little in the first two weeks of Ramadan."
He explained that the aim of tightening measures during these two weeks was to record a significant decrease in the number of injuries and deaths.
He stressed that it is inevitable to tighten measures further if the desired improvement is not achieved.