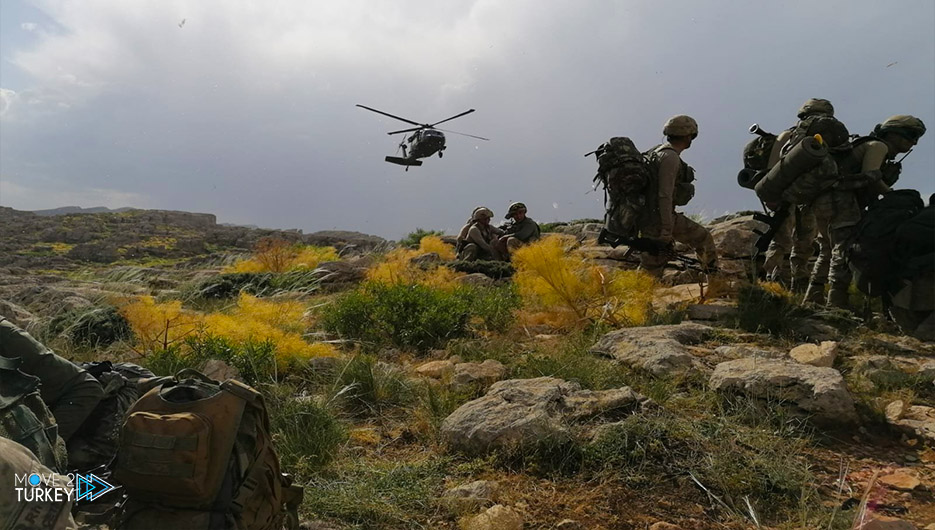 On Thursday, Turkey announced the neutralization of 3 PKK terrorists in a special intelligence operation in northern Iraq.
Security sources said that a group of 3 terrorists who were preparing for an operation against the Turkish forces participating in the "claw of lightning" military operation in the Matina region of northern Iraq, were neutralized.
It added that Turkish intelligence managed to neutralize the three terrorists in Wednesday's operation.
On April 23, 2021, Turkey launched operations "Claw of Lightning" and "Claw of Thunderbolt" simultaneously against PKK terrorists in the areas of "Matina" and "Afshin-Basian" in northern Iraq.