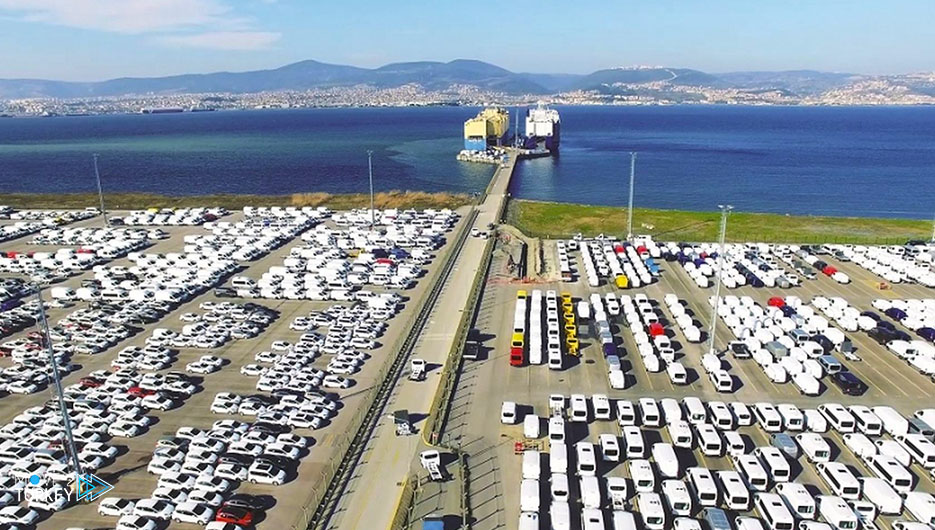 In the automotive sector, passenger car exports amounted to 9 billion and 504 million dollars last year.
According to the compilation made from the data of the Uludağ Automobile Industry Exporters Association, the auto industry exported 29 billion 342 million 630 thousand dollars of products last year.
And passenger car exports, which accounted for 32.4 percent of this figure, recorded 9 billion, 504 million and 109 thousand dollars.
In 2021, passenger cars were exported to more than 110 independent and free countries and regions.
And this year, despite the chips crisis and the problems faced by the supply of raw materials, passenger car exports accounted for the figure of passenger car exports of 9 billion, 533 million and 689 thousand dollars in 2020.
The sector exported the largest number of passenger cars to France last year, and exports to this country amounted to 737 billion 249 thousand dollars, an increase of 5.8% compared to 2020.
Italy came in second place after France, with passenger car exports amounting to 882 million and 600 thousand dollars.
In addition, 844 million 623 thousand dollars of passenger cars were sold to Germany, which ranks third in exports.
Passenger car exports to fourth-placed Spain increased by 21 percent compared to the previous year.
This is from 693 million 700 thousand dollars to 840 million 593 thousand dollars in 2021.
The Turkish auto industry exported 807 million and 672 thousand dollars to the United Kingdom, 450 million and 236 thousand dollars to Poland, and 415 million 359 thousand dollars to Slovenia.
In passenger car exports, Egypt ranked eighth with 412 million and 361 thousand dollars, and Israel ranked ninth with 325 million and 182 thousand dollars.
And the United States ranked tenth with 318 million 664 thousand dollars.
When the group of passenger cars is analyzed in the markets to which one million dollars and more are exported, it is noted that there are significant increases in some countries and autonomous regions.
The exports of passenger cars to the Republic of South Africa amounted to 10 million and 938 thousand dollars in 2020.
And it amounted to 22 million and 470 thousand dollars in 2021, an increase of 105 percent.
Last year, 9 million and 150 thousand dollars were sold to Australia, an increase of 156.6% compared to 2020 and 5 million 622 thousand dollars to Bahrain.
And an increase of 102% and 3 million and 136 thousand dollars for Mauritius, an increase of 115%.
And passenger car sales to Iraq recorded a value of 16 million and 63 thousand dollars in 2020, with a value of 31 million 720 thousand dollars in 2021, an increase of 97.46 percent.