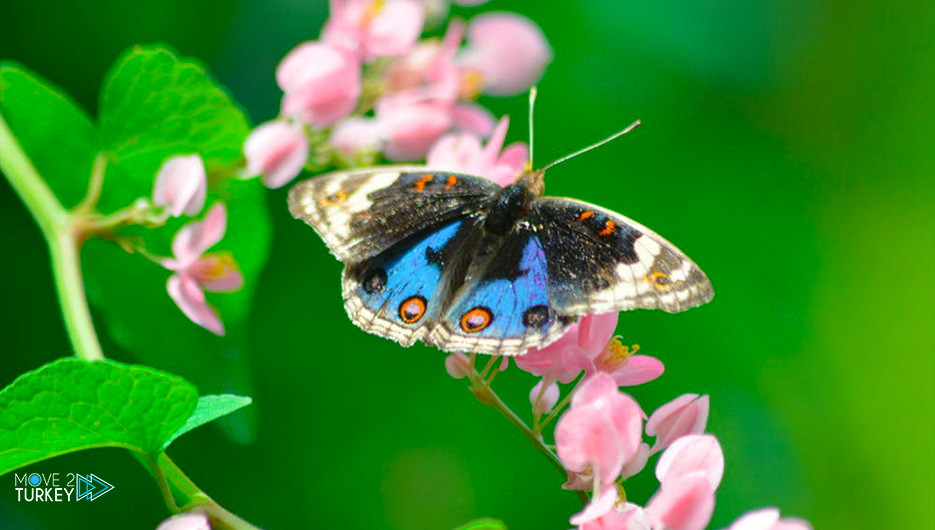 The Tropical Butterfly Garden in Konya, central Turkey, is very popular for its many varieties of butterflies and plants.
It is also known as the covered garden with the largest flying field for butterflies in Europe.
The park includes dozens of species of butterflies that live in an atmosphere that mimics the tropical environment, and visitors can see all stages of their growth.
The gardeners make great efforts to provide the butterflies with appropriate food by the climatic season, which attracted photography enthusiasts to take pictures of them while they were eating.
In her speech, biologist Doigo Tashtan noted that there are about 60 species of butterflies in the park.
She explained that some butterflies are native to the Philippines, Kenya, and Costa Rica.
She pointed to the availability of the appropriate environment inside the garden, which takes into account the heat and humidity factor, which contributed to a large number of butterflies.