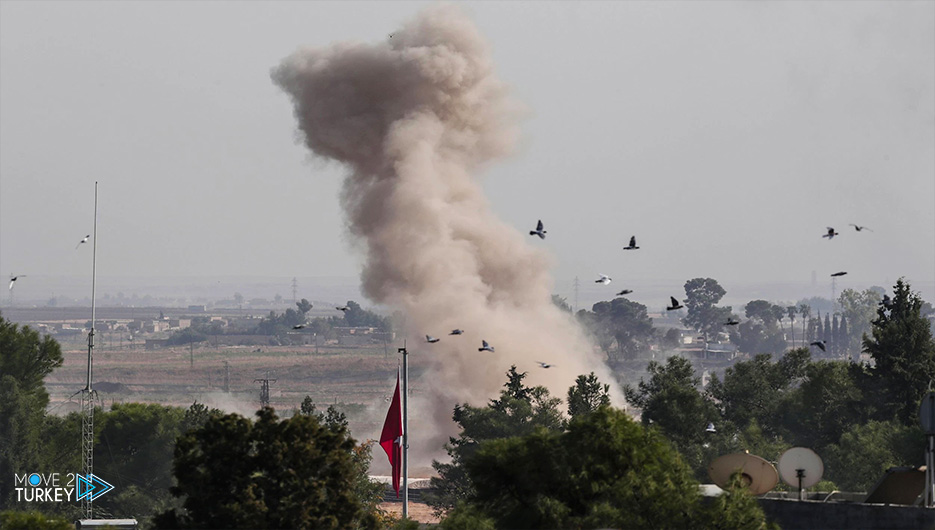 The Turkish Ministry of Defense announced the martyrdom of 3 of its soldiers and the wounding of two others, as a result of the explosion of an explosive device planted by PKK terrorists in northern Iraq.
The Turkish Defense stated in a statement issued on Monday that the Turkish soldiers were martyred yesterday, Sunday, in the "Claw of the Thunderbolt" area in northern Iraq.
The ministry offered its condolences to the families of the martyrs, the armed forces, and the Turkish people, and wished a speedy recovery to the wounded.
And earlier on Monday, the Turkish Defense announced the death of a soldier and the wounding of another by terrorist fire in the "Makhalab Al-Barq" area in northern Iraq.
On April 23, Turkey launched the "Lightning" and "Thunderbolt" operations simultaneously against the PKK terrorists in the areas of "Matina" and "Afshin-Basyan" in northern Iraq.
It is noteworthy that the terrorist "PKK" organization takes the Qandil Mountains in northern Iraq as a stronghold, and is active in many cities, regions, and valleys, from which it launches attacks on the Turkish interior.