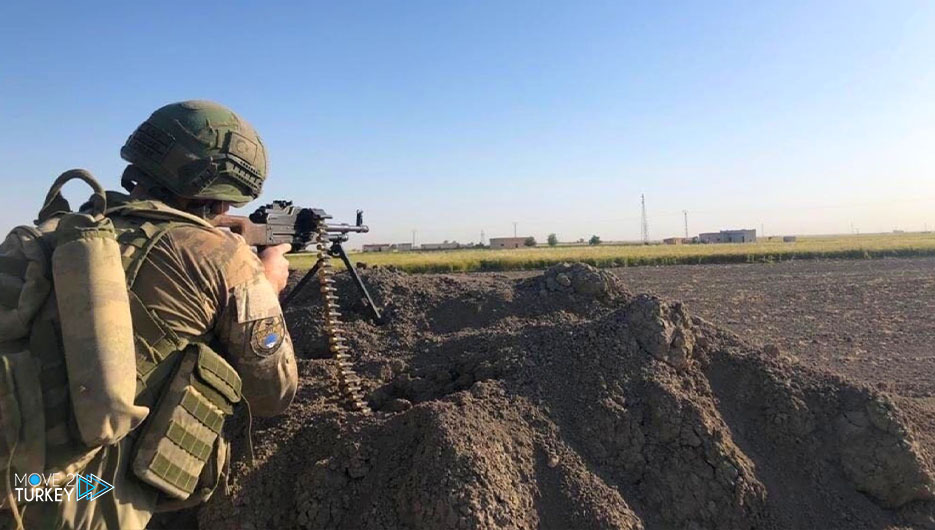 On Wednesday, the Turkish Ministry of Defense announced the neutralization of 5 PKK/YPG terrorists in the area of Operation Euphrates Shield in northern Syria.
The ministry stated in a statement that the Special Forces neutralized 5 terrorists from the "PKK/YPG" after they tried to target the "Euphrates Shield" area.
It stressed that the Turkish army will continue to fight terrorist organizations with determination.
Turkey carries out operations to combat the "PKK-PKK", which targets its forces and citizens, and is active in several countries in the region, including Syria, Iraq and Iran.
The YPG represents the Syrian arm of the terrorist organization.