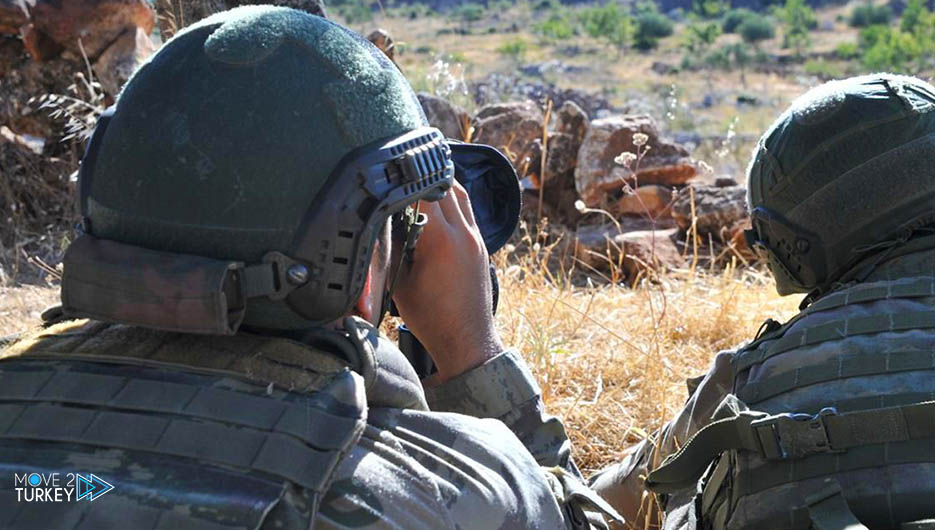 On Wednesday, the Turkish Ministry of Defense announced the neutralization of 13 YPG/PKK terrorists in northern Syria.
The ministry said in a statement that the organization's attempts to target the liberated areas in northern Syria will not go unpunished.
It added that the heroes of the Turkish army were able to neutralize 13 terrorists of the organization while they were preparing to target the areas of the "Olive Branch" and "Euphrates Shield" operations.
The Turkish army managed, through Operation Euphrates Shield, launched on August 24, 2016, to purify 2,055 square kilometers of land in northern Syria from the hands of terrorist elements.
In March 2018, the Turkish forces and the Syrian National Army managed, through Operation Olive Branch, to liberate the Afrin region from the grip of the terrorist YPG/PKK, which had controlled it for six years.