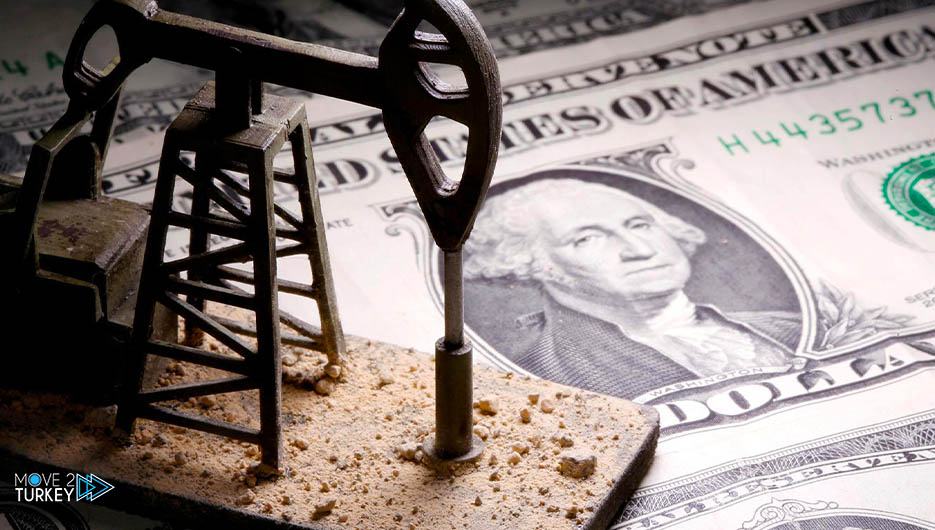 Crude oil prices rose correctively in morning trading on Wednesday, following a decline of more than $2 in the evening session on Tuesday.
On Tuesday, the Russian Defense Ministry announced that some of its more than 100,000 troops deployed near the border with Ukraine have begun returning to their barracks after completing military exercises in the Crimea.
As a result of this announcement, oil prices regained their breath, and retreated slightly from the peak of seven and a half years, accompanied by a decline in the dollar index and the prices of spot gold contracts.
At 07:41 GMT, the price of Brent crude futures for April delivery rose 0.46 percent, or 43 cents, to $93.72 a barrel.
The prices of Brent contracts, until the middle of yesterday's session, reached 95.6 dollars per barrel.
The prices of US West Texas Intermediate crude futures for March delivery also rose 0.49 percent, or 45 cents, to $92.52 a barrel.
Earlier today, the Director of the International Energy Agency, Fatih Birol, called during an event in the Saudi capital, Riyadh.
The "OPEC" alliance to increase the pumping of oil production into global markets to enhance balance.