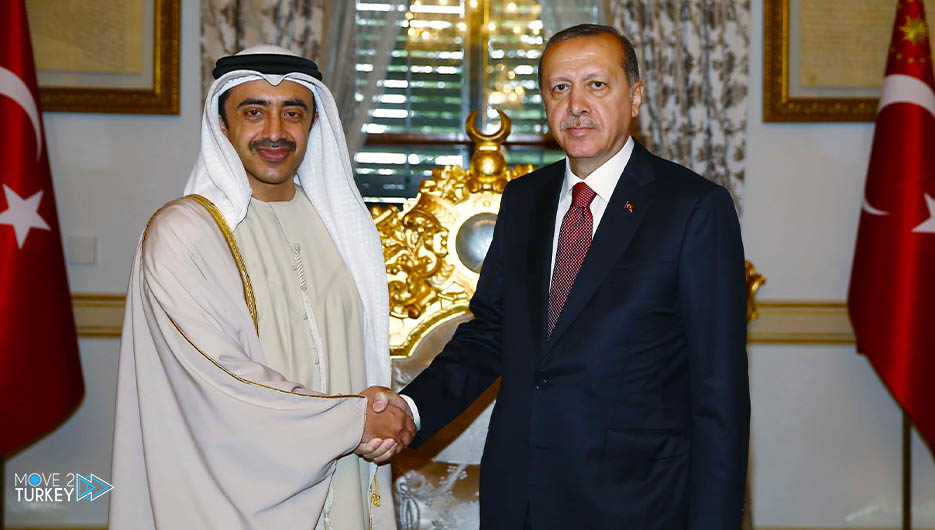 Turkish President Recep Tayyip Erdogan said that cooperation in the space field between his country and the United Arab Emirates will benefit both sides.
This came in a speech during his meeting on Tuesday with Turkish and Emirati youth at the "Dubai Expo", on the sidelines of his official visit to the Gulf country.
Erdogan added that they are taking new steps to enhance communication and cooperation between Turkish and Emirati youth.
He pointed out that Ankara and Abu Dhabi signed a memorandum of cooperation in the field of youth, adding: "With this step, we have moved to an important stage in the path of transforming youth dreams into reality."
He continued, "We hope that you young people will be loving ambassadors between Turkey and the UAE."
In a related context, Erdogan said that Turkey and the UAE possess great opportunities and capabilities for cooperation in various fields, especially space.
And he added, "We share similar visions in the areas of space programs and innovative technologies."
He pointed out that Turkey launched its national space program last year, indicating that in this context, they plan to carry out a "hard landing" on the surface of the moon.
This is via a local missile that will be launched at the end of 2023, coinciding with the first centenary of the founding of the Turkish Republic.
He explained that in conjunction with Turkey's unveiling of its national space program, the UAE launched the "Hope" probe as part of its project to explore Mars.
He pointed out that the Turkish and Emirati ministers of industry and technology exchanged congratulations on these two occasions, which reflects the friendly relations between the two countries.
Erdogan added, "The Hope Probe, which completed its first year in orbit a few days ago, represents the hope of all of us."
He stressed the need for Turkey and the UAE to develop their joint efforts to cooperate in the fields of space, technology and scientific research.
He stressed that the cooperation of Turkey and the UAE through their space agencies, and their sharing of experiences between them, will benefit both countries.
On Tuesday evening, Erdogan concluded an official two-day visit to the UAE, during which he met Abu Dhabi Crown Prince Sheikh Mohammed bin Zayed and other officials, and the two countries signed 13 agreements in various fields.