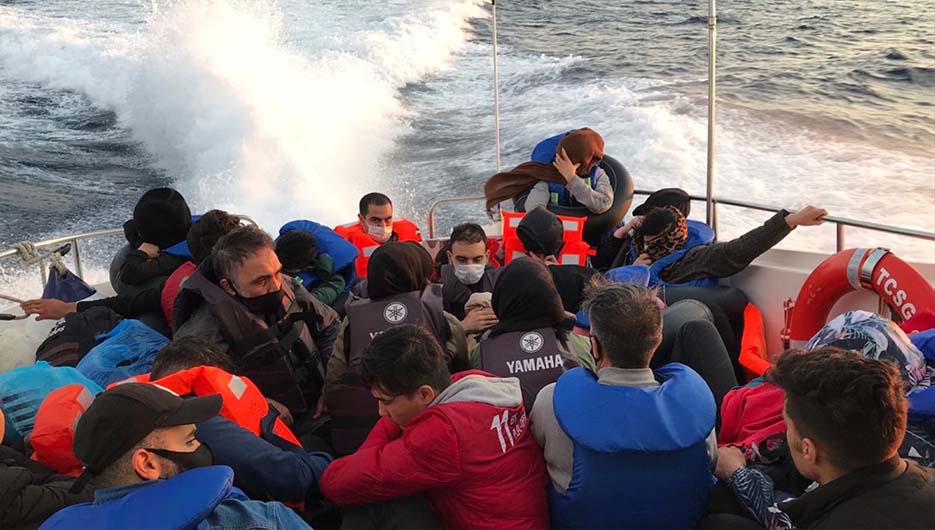 Turkish coast guard teams rescued 40 migrants who were forced back by Greece off the coast of Çanakkale province.
On Saturday, the teams spotted a rubber boat carrying migrants off the coast of Aywajik district in Canakkale (northwest).
It was reported that the teams rescued 40 irregular migrants of different nationalities who were on board the boat after the Greek side forced them to return to the territorial waters of Turkey.
After being transported ashore, the migrants were referred to the Directorate of Immigration.