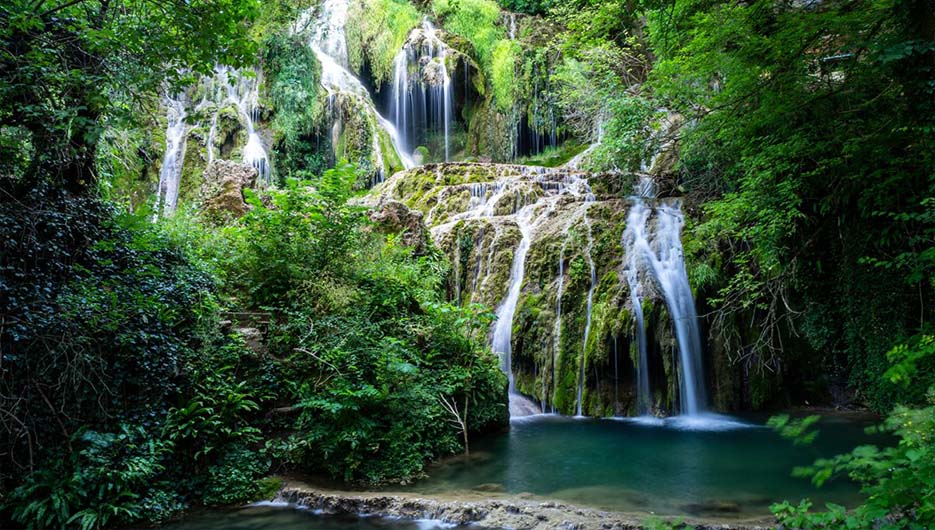 Kapagöz Waterfalls in Samsun (Northern Turkey) enchants its visitors with its wonderful landscapes in autumn.
The waterfalls are located 30 km from the Charshamba area, as the forest floor in which they are located has turned yellow with tree leaves falling in charming scenes of the forest.
In an interview, the Director of Culture and Tourism at Samsun Adnan Ipek Dal said that Kapajoz Falls preserve its natural beauty, not only in the fall but in all seasons of the year.
He added that the waterfalls provide nature lovers the opportunity to spend a very enjoyable experience in the fall.
Where they can walk beside waterfalls and forests, take photos, camp, and ride bicycles.
In turn, Yildray Orta Hisar, a member of the Mountain Climbing and Winter Sports Club at May 19 University, explained that he came to visit the waterfalls with his friends, as they are characterized by enchanting beauty, especially in the fall.
He added that he organizes trips to the area constantly, inviting everyone to visit it and enjoy its beautiful nature.