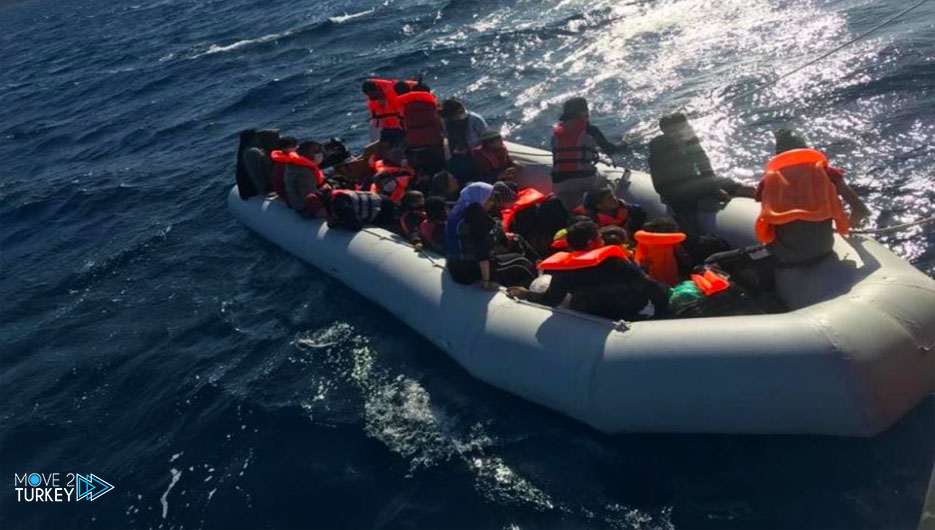 On Sunday, Turkish Coast Guard teams rescued 26 asylum seekers who were forced by the Greek side to head to Turkish territorial waters off Mugla state (southwest).
It was said that the command of the Turkish Coast Guard received a report about the presence of asylum seekers in a lifeboat off the Dacha district of Mugla.
Citing security sources, Turkish teams moved to the area and rescued the asylum seekers who were found to have been pushed into Turkish waters by the Greek authorities.
The sources said that the boat included 26 foreigners and Turkish citizens, who were trying to cross illegally.
Asylum seekers were handed over to the Migration Department in Mugla, and an investigation was launched into the citizens.