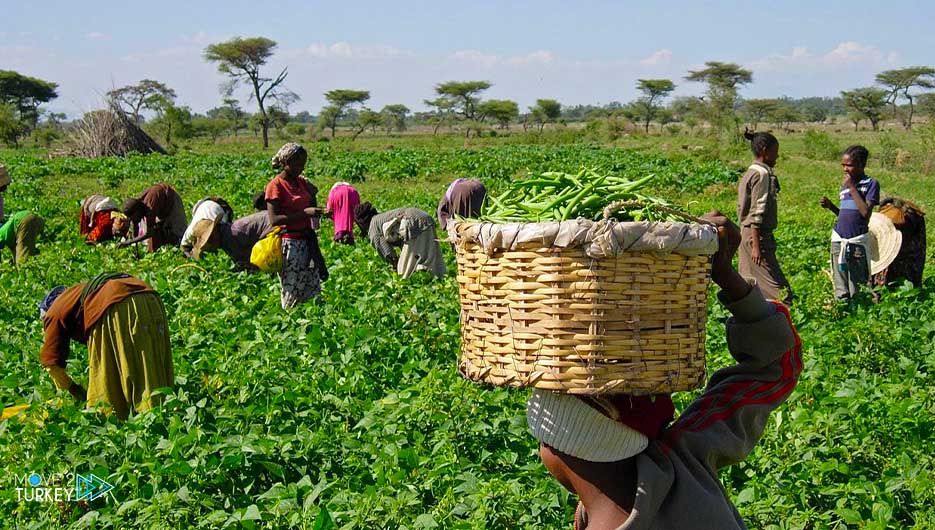 Representatives from the Turkish and Nigerian business and investment worlds discussed agricultural cooperation and food security between the two countries on Monday.
This came at the "African Food Security Conference" held in the capital, Ankara, in the presence of representatives from the Turkish and Nigerian business worlds.
The conference, which was held under the theme "Food and Economic Security for a Sustainable Society", the participants discussed issues related to agriculture, livestock, trade, industry, energy, undertakings, construction, finance, health and social development.
In his speech during the conference, Hassan Siret, a member of the Central Decision Council and the Board of Directors of the ruling Justice and Development Party in Turkey, said that the latter has made great strides recently in Africa at the civil and diplomatic levels.
The Turkish politician cited his words as President Recep Tayyip Erdogan's visit to 32 African countries so far, and 176 African students continuing their studies in various Turkish universities.
He added that Turkish cooperation with African countries is based on the win-win principle.
In turn, Baraa Al-Sasa, Chairman of the Executive Board of the "Window of Turkey" initiative, which is organizing the conference, said that they aim to contribute to food security.
He stressed the need for the support of governments, civil society institutions and organizations to achieve this goal.
Al-Sasa called on the countries of the African continent to provide support for the investment fund to be established on the sidelines of the conference.
On the Turkish role in Africa, Al-Sasa said that it is not satisfied with selling products and goods to the countries of the brown continent, but also provides various aids to them.
For his part, the Director-General of the Federal Directorate of Agriculture in Nigeria, Abdullahi Gharba Abubakar, pledged to provide all kinds of support to investors.
In a video message he sent to the participants in the "African Food Security Conference", he expressed their happiness over the "Turkey Window" initiative, which aims to be a trade and investment bridge between Turkey and Africa.