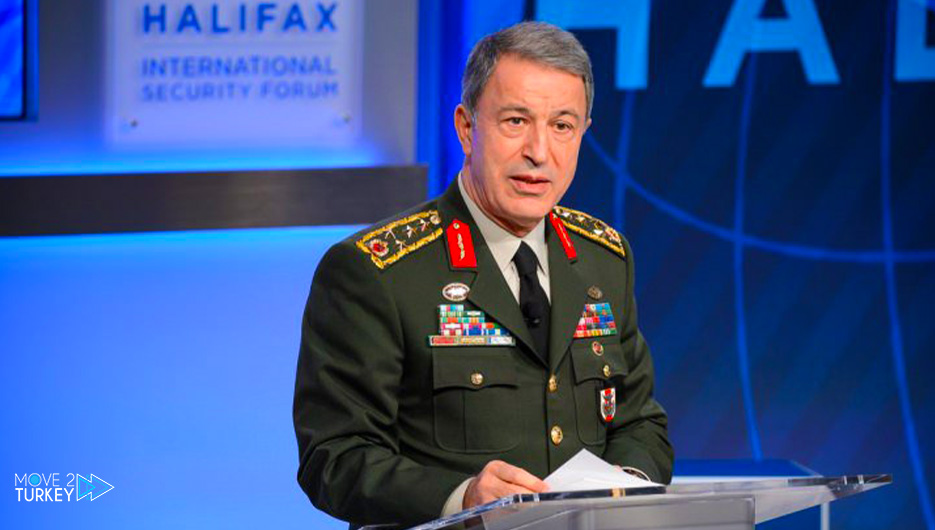 Turkish Defense Minister Hulusi Akar said that his country's forces have neutralized 2,874 terrorists in northern Syria and northern Iraq since the beginning of this year.
This came in his speech on Monday during a meeting via video conference technology, attended by Chief of Staff Yasar Golar and the commanders of the land, naval and air forces, as well as military leaders outside the country.
Akar stressed that the only target of the Turkish army's operations is the terrorists, stressing that Ankara respects the borders and sovereignty of all neighboring countries, particularly Syria and Iraq.
He continued, "Our only goal (from military operations) is to secure our borders and our citizens."
In a related context, Akar said that the Turkish army had neutralized 36,143 terrorists since July 24, 2015.
He added that the number of terrorists who have been neutralized in northern Iraq and northern Syria since the beginning of this year has reached 2,874.
He explained that the Turkish army's operations also witnessed the destruction of terrorist organizations' hideouts, warehouses and shelters, the seizure of weapons and ammunition in them, and the destruction of the organization's equipment and vehicles.