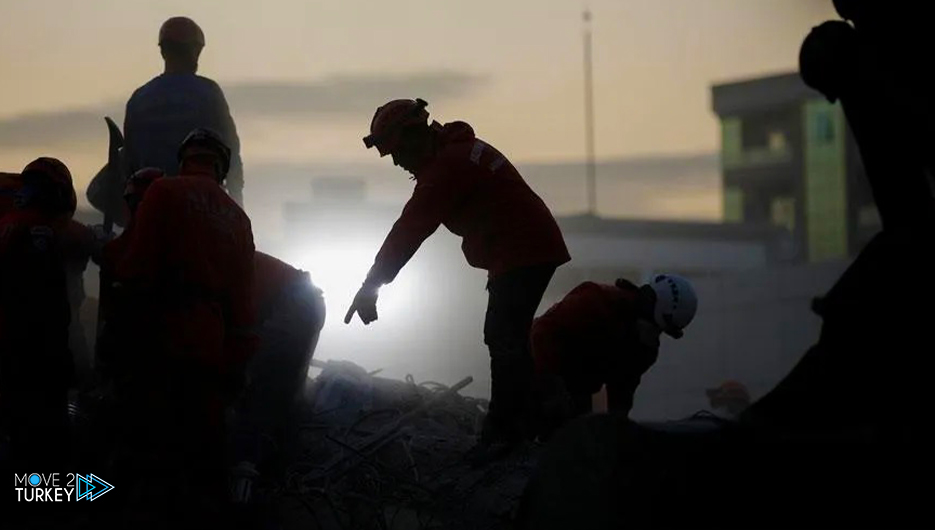 On Monday, the Turkish Disaster and Emergency Management Authority (AFAD) announced that the death toll from the earthquake that struck the south of the country at the beginning of last week had risen to 31,643 people.
AFAD said in a statement that 2,724 aftershocks occurred after the two main earthquakes, with magnitudes of 7.7 and 7.6 degrees.
The statement added that 158 thousand and 165 people were evacuated from the areas affected by the earthquake.
He indicated that 35 thousand and 495 relief personnel will continue search and rescue work in all areas affected by the earthquake.
He pointed out that there are 9,793 relief personnel on the ground from foreign countries, who are continuing search and rescue work alongside the Turkish teams.