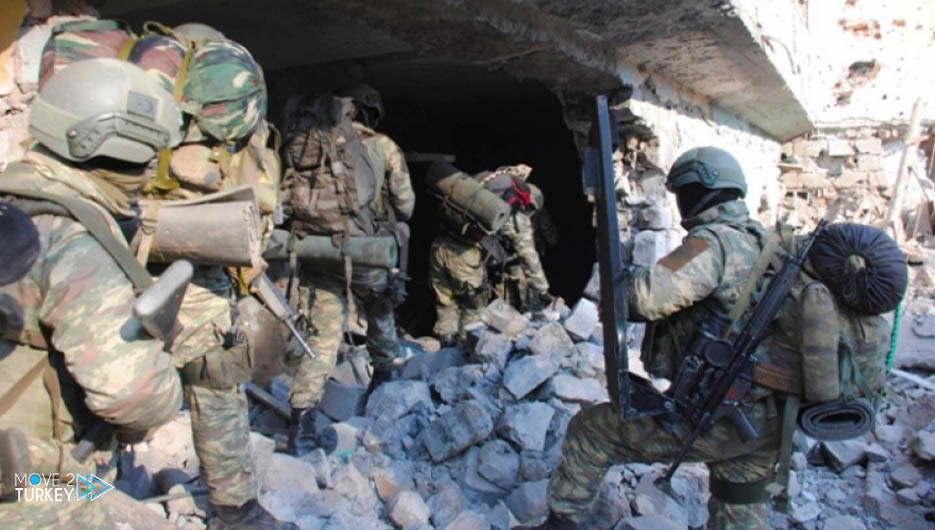 The Turkish authorities in Diyarbakir province, in the southeast of the country, managed to neutralize two terrorists during a joint operation between the gendarmerie forces and security forces.
A statement issued by the Turkish Interior Ministry on Monday said the two terrorists were in the process of carrying out an attack.
The statement added: "After that, the security forces and the gendarmerie carried out a joint operation within the framework of Operation (Aran – Siege 21), during which they were able to neutralize the terrorist Negati Otgu, nicknamed (Azat Kendal) and another nicknamed (Mazloum)."
He explained that the security operation was carried out with air support, with the participation of local "Atac" helicopters and a drone.
As a result of the investigations, it was found that one of the terrorists was involved in an armed attack on a civilian gathering in the capital, Ankara, in 2016.
The Turkish security sources indicated that the terrorist was also pursued by the Red Notice and by the international agency "Interpol".
Commenting on the matter, Turkish Interior Minister Suleyman Soylu said that they had been watching the terrorist "Otgu" for a long time.
He praised the work of the elements that participated in the security operation, expressing his thanks to them.