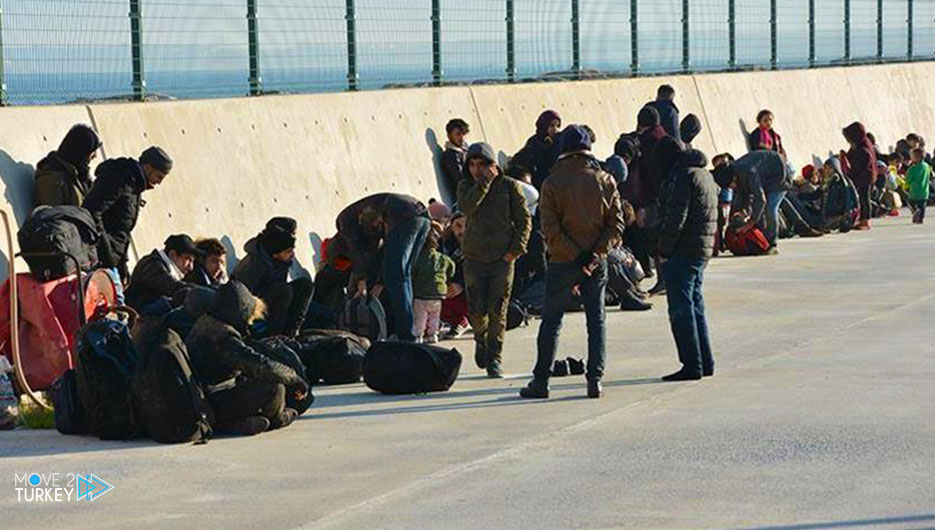 The Presidency of the Migration Department of the Turkish Ministry of Interior announced the deportation of 2,106 irregular migrants across the country this week.
And it added in a statement issued by it that, thanks to the security measures on the country's borders, 3,645 people were obstructed from entering the country through illegal routes this week.
The statement indicated that this number has reached 246,170 irregular migrants since the beginning of the current year 2022.
He stated that this week witnessed the deportation of 2,106 irregular migrants, including 979 Afghanis, 116 Pakistanis, and 1,011 of other nationalities.
He pointed out that the total number of migrants who have been deported since the beginning of this year amounted to 98,923.