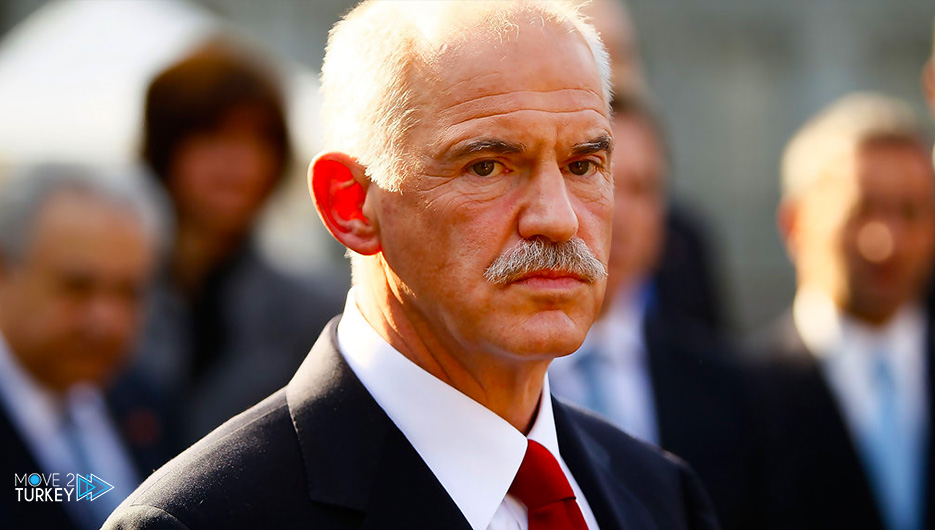 Former Greek Prime Minister Yorgo Papandreou stressed the importance of dialogue between Turkey and Greece, stressing the importance of keeping channels of communication open between the two countries.
Papandreou said in a statement to the local newspaper "To Vima" on Sunday that Turkey and Greece were very close to resolving the issue of the continental shelf between them in 2004.
He continued, "The fear of dialogue creates a feeling of powerlessness and provides space for third parties to intervene as mediators in a way that achieves their interests more than the interests of the two different countries."
He added, "A positive agenda will be more beneficial in bilateral relations than the mentality of the enemy of my enemy is my friend."
The former Greek prime minister stressed the importance of keeping channels of communication open between Athens and Ankara.
He said that Greece's extension of its territorial waters to 12 miles in the eastern Mediterranean would only be logical through an agreement and an initiative agreed upon by the concerned parties.
The Turkish-Greek relations are marred by many problems, the most important of which is the issue of Athens arming dozens of islands in the Aegean Sea and the file of sharing the wealth of the eastern Mediterranean, in addition to the chronic Cyprus crisis.