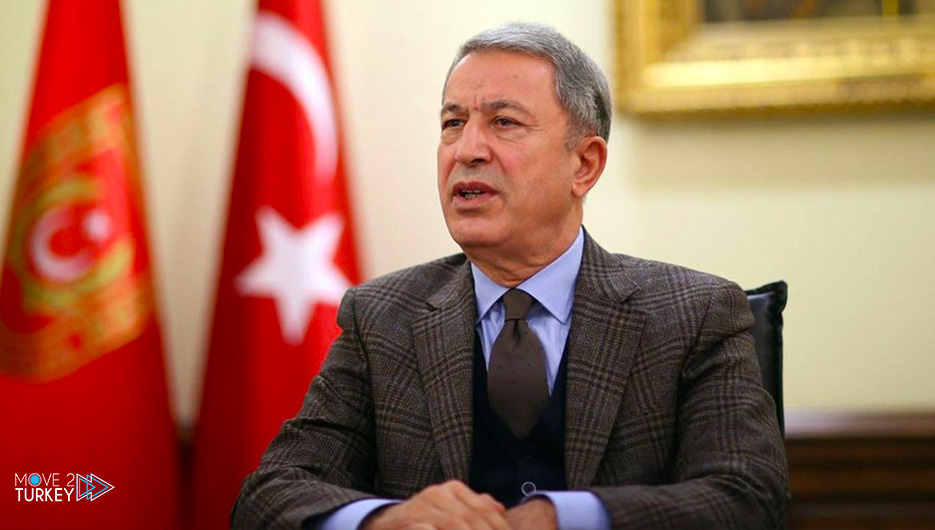 Turkish Defense Minister Hulusi Akar affirmed that his country will continue to implement Articles 19, 20 and 21 of the Montreux Convention on Maritime Straits, noting that the erosion of the agreement "will not benefit anyone."
In a press statement on Monday after a government meeting, he added that Ankara is following the developments of the Ukrainian-Russian crisis with concern and sadness, pointing out that the two countries are maritime neighbors of Turkey.
Akar stressed the need to preserve the content and provisions of the Montreux Convention, indicating that raising controversy around it or eroding it will not benefit anyone.
He explained that Ankara is making an effort to avoid turning the Black Sea into a conflict zone.
He stated that Turkey, which has the longest coast on the Black Sea, stresses the necessity of maintaining an atmosphere of peace, stability and security in the Black Sea.
"In this context, we will continue, as we were in the past, to apply Articles 19, 20 and 21 of the Montreux Convention," he added.
The Montreux Convention, signed in 1936, allows the passage of warships of non-riparian states to the Black Sea from the Dardanelles and Bosphorus straits.
Provided that Turkey is notified of the passage 15 days in advance, and that it stays in the Black Sea for a period not exceeding 21 days.