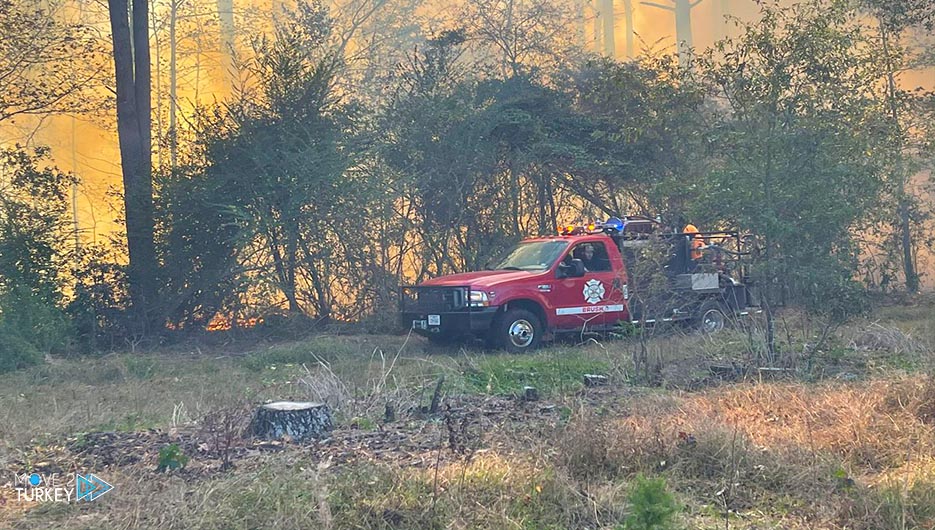 Turkish Minister of Agriculture and Forestry Bekir Pakdemirli said that firefighting teams have succeeded in controlling 185 out of 197 fires that broke out in 44 states since last July 28.
This came in statements he made during a press conference accompanied by Interior Minister Suleyman Soylu on Thursday at the Turkish Disaster and Emergency Management Center in the southwestern Turkish state of Mugla.
Pakdemirli indicated that 12 forest fires continued in 5 states, namely Antalya, Mugla, Aydin, Isparta, and Denizli.
He explained that 16 planes, 9 drones, 57 helicopters, including one march, 850 fire engines, 150 public works vehicles, and 5,250 firefighters are participating in extinguishing the ongoing fires in the country.
He pointed out that Turkey continues to receive air support from many countries in efforts to extinguish the fires, such as Russia, Ukraine, Spain, Croatia, Iran, and Azerbaijan.
A few days ago, forest fires affected several states in southern and southwestern Turkey, including Antalya, Adana, Mugla, Mersin, and Osmaniye, and President Recep Tayyip Erdogan had previously declared them "disaster areas."
The death toll from those fires amounted to 6 deaths and dozens of injuries, while the relevant authorities were able to extinguish most of them.