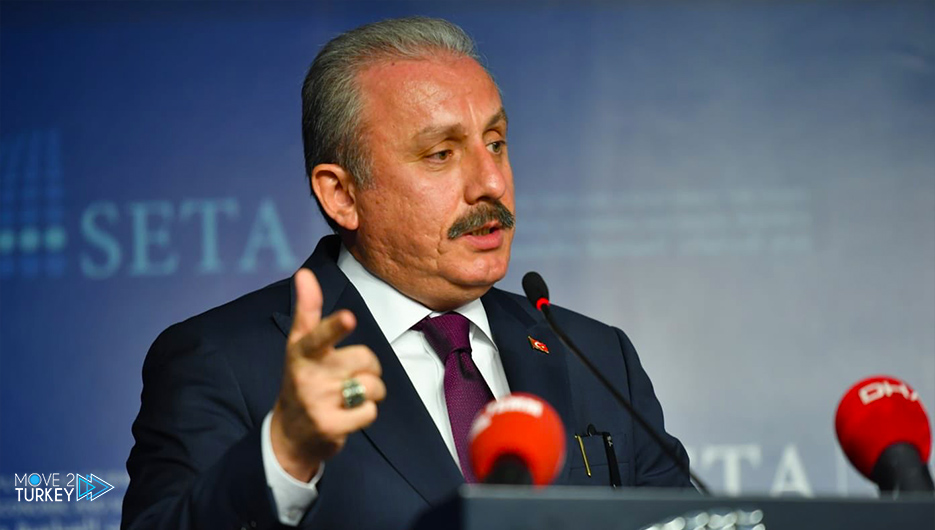 Turkish Parliament Speaker Mustafa Şentop said on Thursday that his country and Iran are the most affected by the migration crisis in Afghanistan.
This came during a meeting with his Iranian counterpart, Mohammad Baqer Qalibaf, on the sidelines of his visit to Tehran at the head of a Turkish delegation to participate in the inauguration ceremony of the new Iranian President Ibrahim Raisi.
Şentop emphasized that political instability and the migration crisis in Afghanistan are common problems for Muslim countries.
He stressed that "Iran and Turkey are the most affected by the migration crisis in Afghanistan," and that cooperation must be "increased to ensure stability and stop the wave of migration in this country."
On the other hand, Şentop said that he had conveyed to the new Iranian President a message of congratulations and good wishes from his Turkish counterpart, Recep Tayyip Erdogan.
He pointed out that relations between Turkey and others have a regional and global value, and therefore, "it is our duty to raise the level of relations in every field."
He stated that the PKK terrorist organization poses a regional threat, and the two sides should increase cooperation against terrorist organizations.
In turn, Qalibaf stressed the importance of Turkish-Iranian relations, calling for further strengthening cooperation between the parliaments of the two countries from now on.
The Iranian parliament speaker also called for strengthening economic and political relations between the two countries.
He offered his condolences to Şentop for the victims of forest fires in several states in Turkey since last July 28.
Earlier on Thursday, Raisi was sworn in before Parliament, in the presence of 265 invitees from 115 countries.
Thus, he became the eighth president of the country since the Islamic revolution that erupted in 1979, after winning the June 18 elections.