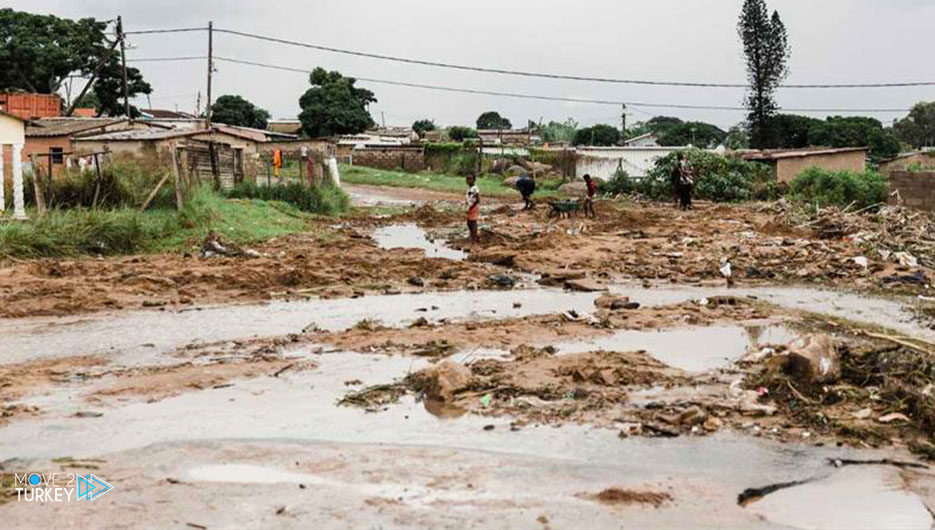 The Turkish Foreign Ministry on Thursday expressed its condolences to South Africa over the victims of floods and landslides that hit the east of the country.
The Turkish Foreign Ministry said in a statement that it had received with great sadness and sorrow the news of the death and injury of many people as a result of floods and landslides in KwaZulu-Natal province.
The Ministry of Foreign Affairs offered its condolences to the relatives of the victims, and to the government and people of South Africa, wishing a speedy recovery for the injured.
Since the beginning of the week, the coastal city of Durban and its surroundings (southeast of the country) have witnessed torrential rains and landslides.
The KwaZulu-Natal Cooperative and Traditional Affairs Department said in a statement on Wednesday that 306 people had died in the floods.