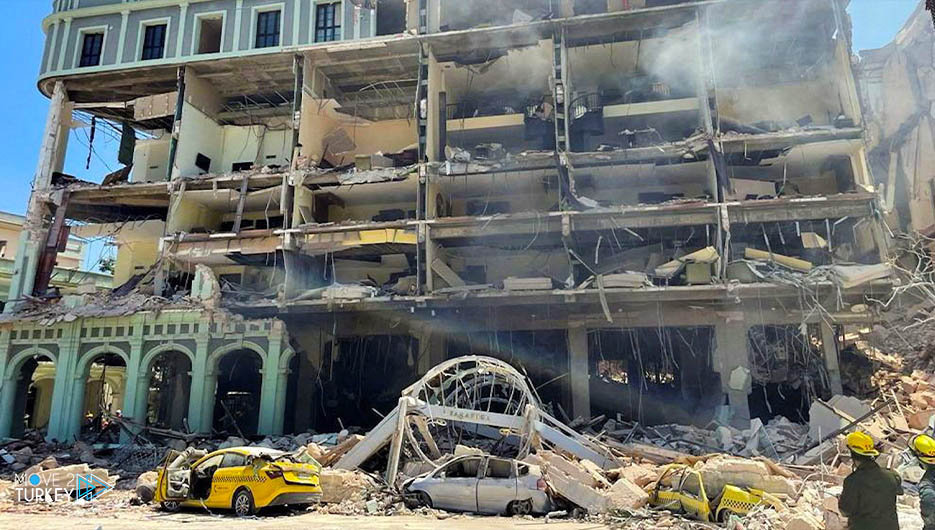 Turkey offered its condolences to Cuba over the victims of the explosion that took place at the Saratoga Hotel in the capital, Havana, on Friday, which left 18 dead and 64 injured.
The Turkish Foreign Ministry said Saturday in a statement issued by it: "We received with deep sadness the news of the death of many people in an explosion in a hotel in the capital, Havana."
The ministry expressed its condolences to the families of the victims and the brotherly Cuban people and government, wishing a speedy recovery for the injured.
The death toll from the explosion at the Saratoga Hotel in the Cuban capital, Havana, rose to 18, including 14 children, and injured 64 others, according to a government statement.