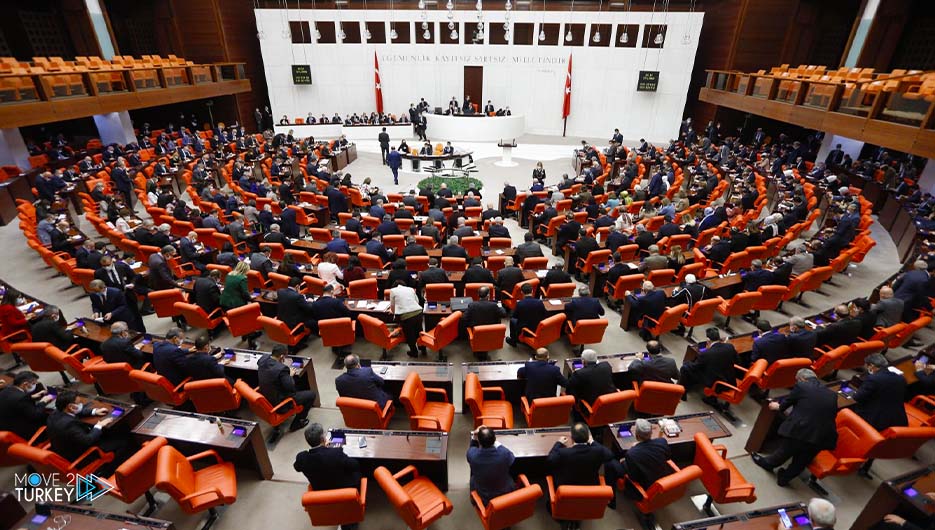 A thousand members of the opposition "Al-Jaid" party in Turkey announced their resignation and joined the "Justice and Development Party", according to Turkish agencies and newspapers.
Erdogan participated in honoring them today, Wednesday, during his participation in the meeting of the parliamentary bloc of the Justice and Development Party at the headquarters of the Turkish Parliament in the capital, Ankara.
Erdogan presented the Justice and Development Party insignia to Yunus Akpinar, a member of the Antalya City Council, and to lawyer Emil Ozden, who resigned along with a thousand members of Al-Jaid Party in Antalya, Turkey.
Experts and analysts confirmed that the mass resignations came after the leader of the six-party table of the Turkish opposition parties, Kamal Kilicdaroglu, held a meeting with both co-leaders of the Peoples' Democratic Party, Pervin Buldan and Medhat Sanjar.
Yesterday, Tuesday, the deputy of Al-Jaid Party in Istanbul, Yavuz Agiralioglu, announced his resignation from the opposition Turkish Al-Jaid Party.
"I will say farewell to Meral Aksener and resign," Agiralioglu said in a press statement.