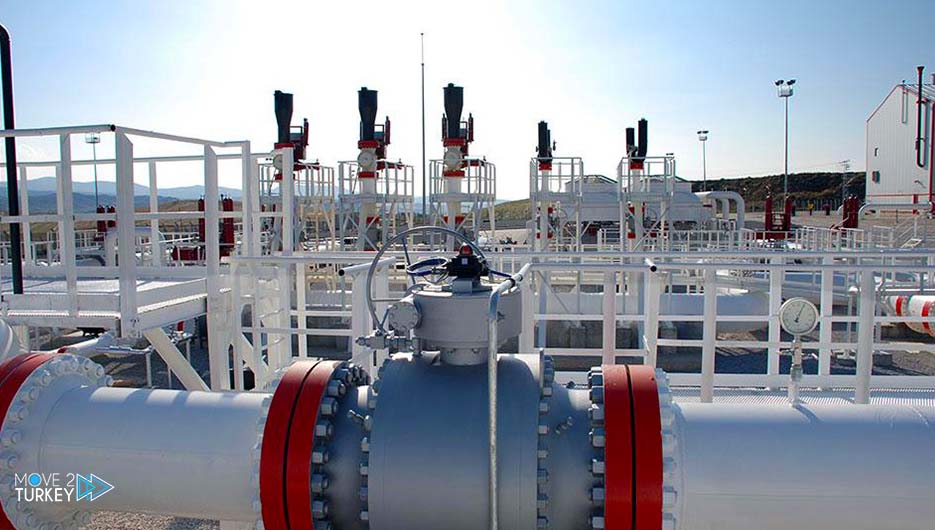 Turkey is preparing to export up to 4 million cubic meters of natural gas per day to Romania, starting from the beginning of next October.
The Turkish Petroleum Pipeline Company "BOTAŞ" announced in a statement on Wednesday the signing of an "important agreement" with OMV Petrom, one of the largest energy companies in the region.
The company said that the agreement allows Romania to be supplied with up to 4 million cubic meters of natural gas per day through dedicated pipelines.
It indicated that the export of natural gas will begin as of October 1, 2023 within the framework of the agreement, the term of which expires on March 31, 2025.
According to the statement, the two sides also agreed to develop cooperation in the fields of transportation, storage, production, and green energy technologies, in addition to natural gas trade.
By adding Romania to the countries that supply it with gas, BOTAŞ strengthens its contribution to ensuring the security of energy supplies and its diversification in neighboring markets and Europe.
The Turkish company has previously signed similar important agreements to export natural gas with Greece, Bulgaria and Hungary, and is continuing talks with other parties in this regard.
The statement stressed that BOTAŞ is moving forward with confident steps towards achieving its goals within the framework of the "Century of Turkey" vision.
It explained that the company aims to be among the top 10 exporting companies in Turkey during the next three years.