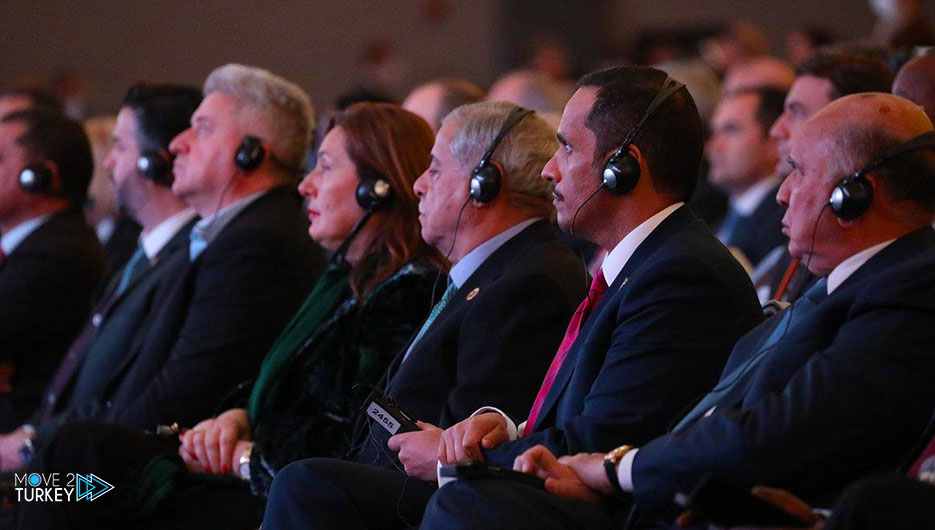 On Saturday, the Turkish Ministry of Foreign Affairs held a reception for the participants in the Antalya Diplomatic Forum, which is continuing its activities in the southwestern Turkish state of Antalya.
The reception was held in the "Diplomacy Tunnel" at the "Nest" Exhibition and Convention Center in Antalya.
Turkish Foreign Minister Mevlut Cavusoglu exchanged talks with the foreign guests who attended the reception.
The reception included a piano concert by Kazakh pianist Angelica Akbar.
The "Diplomacy Tunnel" is an event that provides visitors with the opportunity to take a journey through history by reviewing 397 photos related to the history of global diplomatic work.
As well as regional and global issues that topped the global agendas.
And on Friday, the second edition of the forum was launched in the state of Antalya at the "Nest" Exhibition and Convention Center, from March 11-13.
It is under the slogan "Rebuilding Diplomacy", while Anadolu Agency participates in it as a "media partner".
The forum is held under the patronage of President Recep Tayyip Erdogan, and under the supervision of Çavuşoğlu, and is attended by politicians, academics, thinkers, opinion leaders, diplomats, as well as businessmen from around the world.