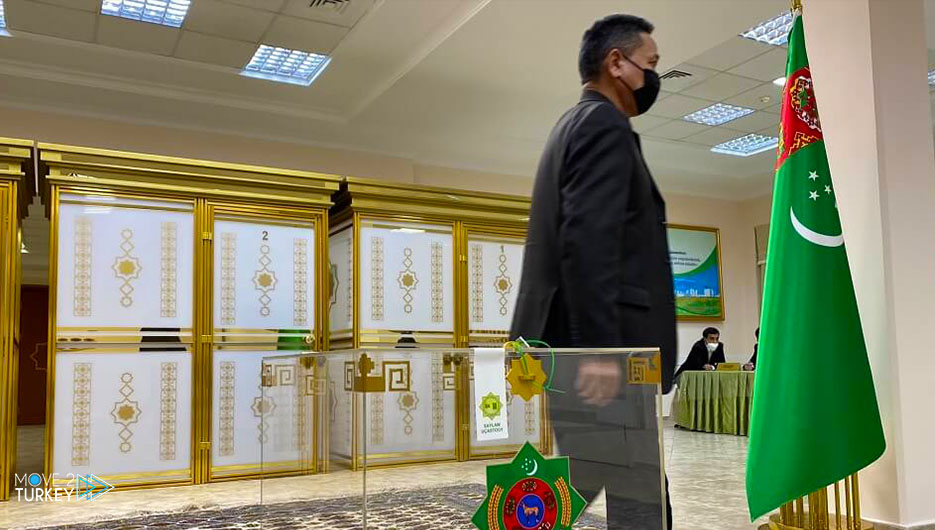 The Turkish Foreign Ministry welcomed the holding of the early presidential elections in Turkmenistan in an atmosphere of peace and calm.
"We welcome the holding of early presidential elections in Turkmenistan today in an atmosphere of peace and tranquility and a high turnout," the ministry said in a statement on Saturday.
She added that Turkey attaches great importance to the stability and prosperity of Turkmenistan, with which it has deep-rooted relations.
The Turkish Foreign Ministry expressed its hope that the results of the presidential elections will benefit the friendly and brotherly Turkmenistan.
And she added, "On this occasion, we reaffirm our desire to continue developing our relations and cooperation with sisterly Turkmenistan during the coming period.
On the basis of mutual respect and the common interests of our two peoples, and in a way that contributes to regional stability and prosperity.
Earlier on Saturday, voters in Turkmenistan voted to choose a new president from among 9 candidates, most notably Sardar, son of current President Gurban Berdimuhamedov.
The participation rate was about 97.12 percent of the total voters, who numbered about 3.5 million.