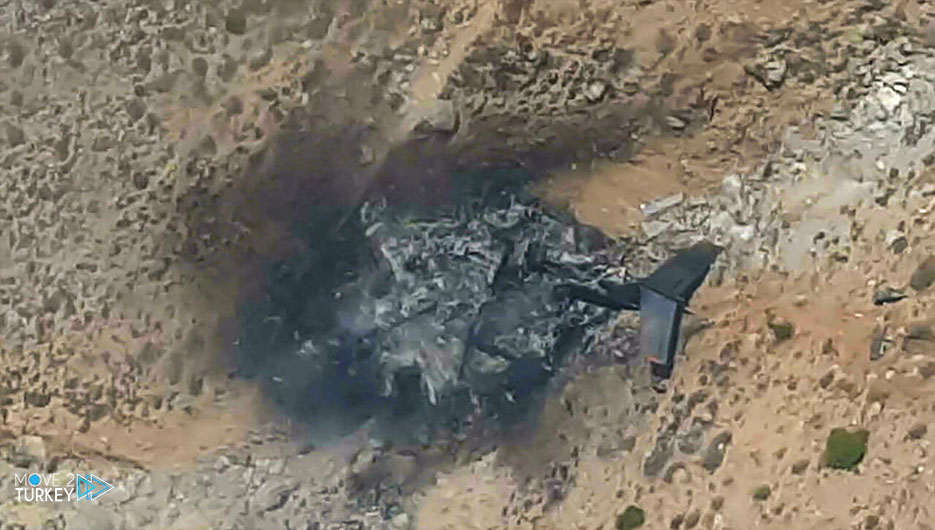 On Saturday, a firefighting plane crashed while extinguishing a forest fire in the southern Turkish province of Kahramanmaraş.
And quoting official local sources, the plane chartered by the General Directorate of Forestry of Turkey from Russia lost contact with it while it was putting out the fires in Kahramanmaraş.
He pointed out that the search and rescue teams moved to the area where the plane crashed.
Kahramanmaraş wali Omar Faruk Coşkun said that a fire broke out during the day due to a lightning strike in the "Al-Mali" site of the "12 February" district in the state.
In a statement, Coşkun pointed out that the work to extinguish the fire is continuing from the air and land.
He added: "We had sent a plane to the area, but contact with it was cut off before it fell, and we sent a large number of teams to the area."
He pointed out that the plane fell in the "Qasq" valley in the "Bishan" region.
For its part, the Turkish Ministry of Defense announced the crash of the Russian firefighting plane that took off from the state of Adana to participate in efforts to extinguish the fire in Kahramanmaraş after it fell.
The ministry said in a statement that a plane and a helicopter had been allocated to support search and rescue efforts.
Meanwhile, the Russian Ministry of Defense announced that the plane was a "PE 200".
The ministry said in a statement: "The plane included 5 members of the Russian army and 3 Turks."
In turn, the state of Kahramanmaraş confirmed in a statement that its teams rushed to the site of the accident as soon as it happened.
It added, "It was found that there were no survivors from the flight crew, according to preliminary information."