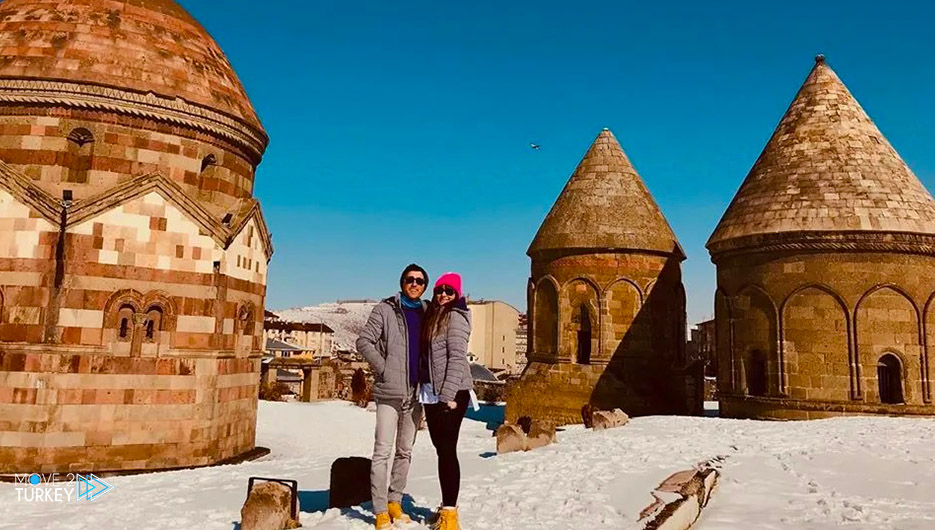 The restaurant "Manzel Azurum" in eastern Turkey takes tourists on a "delicious" journey full of history through its antiques and traditional food.
The restaurant is located in the city of Erzurum, and consists of stone houses and a khan that were opened to each other, becoming a destination for visitors coming to the city.
The restaurant allows local and foreign tourists to learn about and taste traditional cuisine in an atmosphere that simulates the past.
In an interview with him, the director of the facility, Salami Abbas Ogullari, said that the place is a khan and 11 houses that were opened to each other by removing the walls separating them.
He reported that tourists coming to Erzurum for winter tourism come to this facility and taste the local cuisine for which the city is famous.
In turn, Akif Albayrak, who came with his family from Istanbul on a tourist trip, said that they had a good time in this place.
He noted that Erzurum's homes made them feel like they were on a "journey through time."