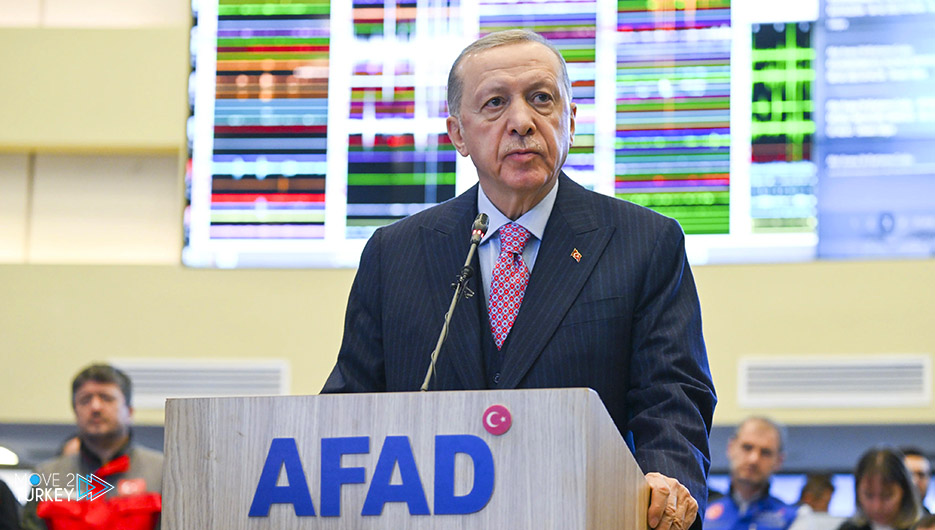 On Wednesday morning, Turkish President Recep Tayyip Erdogan arrived in Kahramanmaraş, the epicenter of the earthquake that occurred on Monday, on a tour to inspect the affected areas.
It is expected that President Erdogan will visit the camp that was established to house those affected by the earthquake in the center of Kahramanmaraş.
Erdogan intends to go later to the province of Hatay, which witnessed great devastation due to the earthquake.
The Turkish president will be informed of the situation and will work to coordinate actions in the region.
At dawn on Monday, a 7.7-magnitude earthquake hit southern Turkey and northern Syria, followed by another hours later with a magnitude of 7.6 and dozens of aftershocks, leaving huge losses of lives and property in both countries.
On Tuesday, Erdogan declared a state of emergency for a period of 3 months in ten Turkish states affected by the earthquake in Kahramanmaraş.
The ten states are Adana, Adiyaman, Diyarbakir, Gaziantep, Hatay, Kahramanmaraş, Kilis, Malatya, Osmaniye and Sanliurfa.