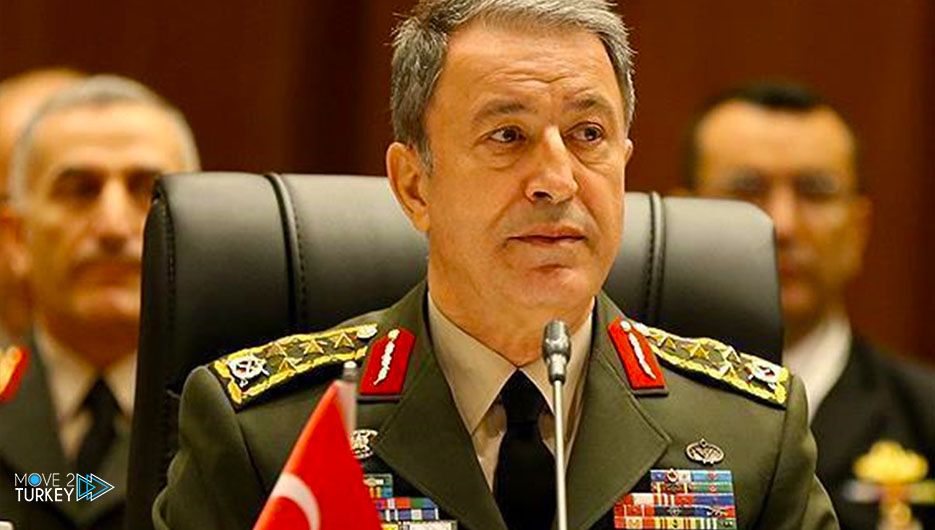 On Friday, Turkish Defense Minister Hulusi Akar and army commanders conducted an inspection tour of their country's forces on the borders with Syria and Iraq.
Akar was accompanied by Chief of Staff Lieutenant-General Yasar Guler, and commanders of the ground forces Musa Usur, the Navy Adnan Ozbal, and the Air Force Hasan Koçukiuz.
Akar began his tour by visiting the 23rd Infantry Division's command, then headed to "Namaz Mountain", where he congratulated the gendarmerie forces in the area, which is 1995 meters above sea level and is of great importance in counter-terrorism operations.
Akar presented the Turkish flag to the commander of a border police station, which is a pickup point with the Syrian and Iraqi borders, and received information about activities in the area.