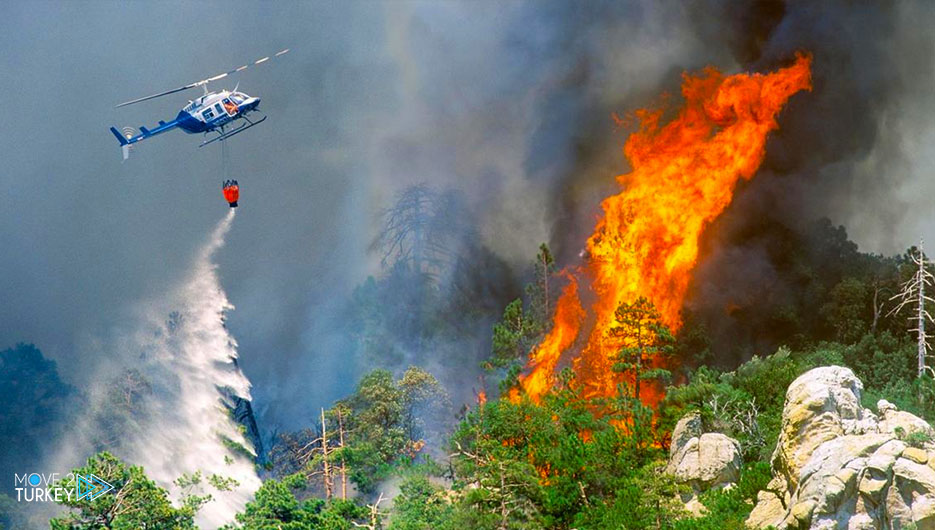 On Tuesday, firefighting teams continued their efforts by land and air to put out the fires that erupted in the areas of Milas and Koygiz in the Turkish state of Mugla.
3 aircraft, 18 helicopters, and a large number of firefighting vehicles and tracked vehicles are participating in the firefighting work.
In addition to planes, helicopters, and vehicles, more than 1,000 firefighters are helping to put out forest fires.
Since last July 28, fires have affected several states in southern and southwestern Turkey, including Antalya, Adana, Mugla, Mersin, and Osmaniye.
The authorities managed to put out most of them, and the death toll reached 6 deaths and dozens of injuries, while President Recep Tayyip Erdogan declared those areas "disaster".