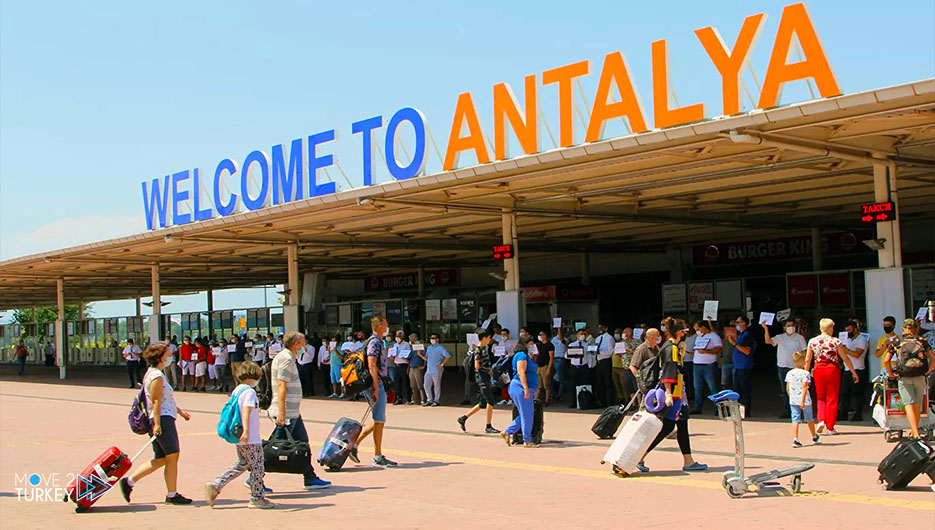 The Turkish state of Antalya, which is the capital of tourism in the country, received 3 million and 396 thousand tourists in the first seven months of 2021.
According to data from the Ministry of Tourism, the reason for this success in receiving the fence is due to the efforts made by the ministry to implement the principle of "safe tourism" in the conditions of the Coronavirus.
The same period last year witnessed the arrival of 760,203 tourists, according to the Directorate of Culture and Tourism in Istanbul.
In 2021, Russian tourists had the largest share of tourism in Antalya, with several 1,127,716 tourists.
Then Ukraine with 670,930 tourists, Germany with 389,405 tourists, then Poland with 175,570 tourists, then Kazakhstan with 98,683 tourists.
The head of the Turkish Mediterranean Hotels and Tourist Facilities Association, Kan Kavaloglu, indicated that the numbers of arrivals and reservations have not declined at present.
He stressed that the increase in the number of tourists in 2021 increased by 300 percent compared to the last year 2020.
And he indicated that the tourism season will extend until the end of this year, with the recent increase in the number of reservations from Germany.
He also pointed to the increase in demand from Middle Eastern countries to Antalya this season.