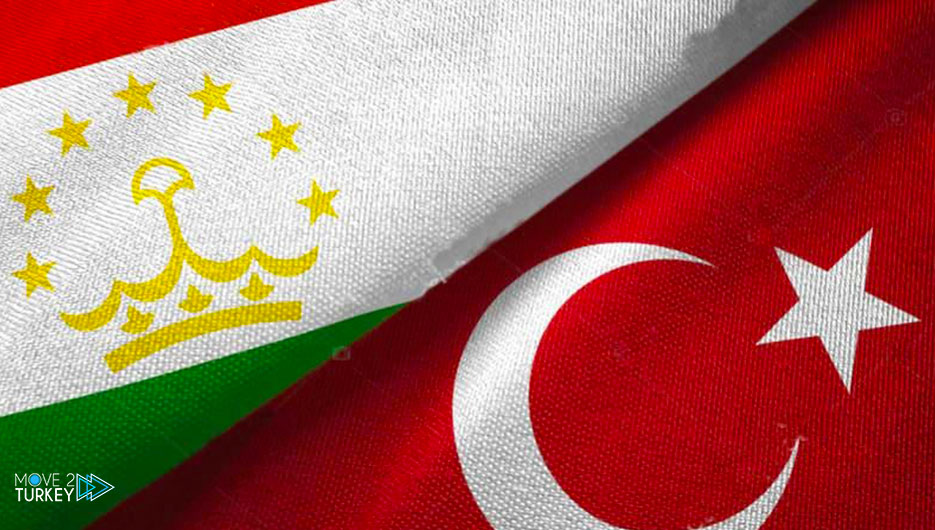 On Thursday, Turkey and Tajikistan signed a memorandum of understanding on cooperation within the free zones, as well as a road map to increase bilateral trade.
The signing of the two agreements came within the framework of the Tajik-Turkish Business Forum held in the Tajik capital, Dushanbe, according to a tweet by Turkish Trade Minister Mehmet Muş.
Mosh, who is visiting Dushanbe to participate in the forum, indicated that he held a series of meetings with Tajik officials.
He explained that he met the head of the Tajik Investment and State Property Committee, Saadi Kadirzadeh, and the head of the Customs Administration, Khurshid Karimzadeh.
He added that he discussed with officials the possibility of unifying the legal framework for investments and simplified customs procedures between the two countries.
The Turkish minister also held a meeting with the Tajik Minister of Economic Development and Trade, Zuqi Zadeh Zuqi Amin, in which they discussed mutual investments, customs cooperation and logistics services.
Mosh exchanged with Tajik Prime Minister Qaher Rasulzadeh views on ways to develop economic and trade relations between the two countries.