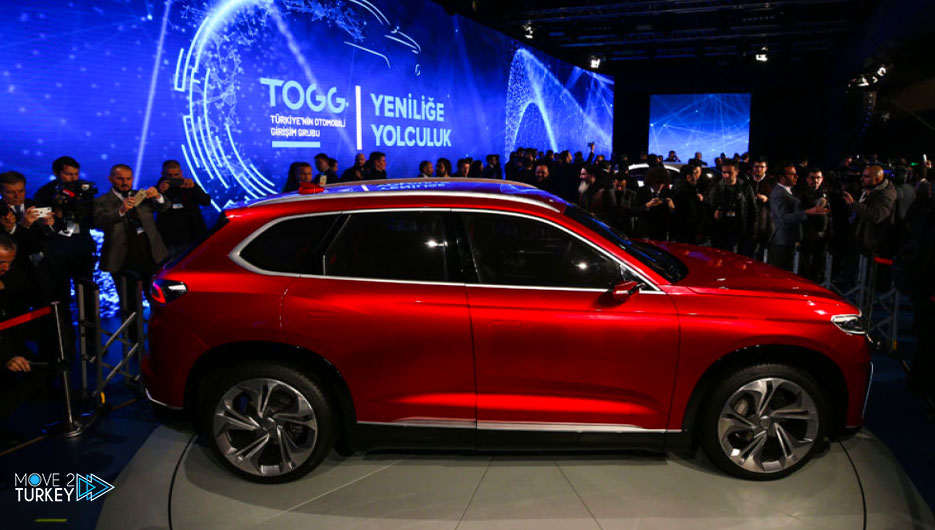 The first test center for the local electric car (TOGG) was opened in Istanbul at the city's Zorlu Mall.
The Experience Center allows everyone to get acquainted with the electric vehicle and examine its digital features.
The center witnessed a great deal of interest from citizens to get to know the car, as they received information from the officials of the "Tog" company, in addition to taking souvenir photos.
Twenty test centers will be opened in 7 regions to introduce the electric vehicle.
On October 29, Turkey celebrated the production of the first domestic car, marking the start of serial manufacturing of its electric car "TOG".
And the car produced is a compact family C SUV (middle class) that President Recep Tayyip Erdogan drove to the podium.
Ankara owns 100 percent of the intellectual and industrial rights to the car, through which it seeks to build a global brand and form the nucleus of an integrated Turkish transportation system.
The Tog plant will produce 175,000 cars annually when it reaches full capacity and will provide 4,300 direct jobs and 20,000 indirectly.