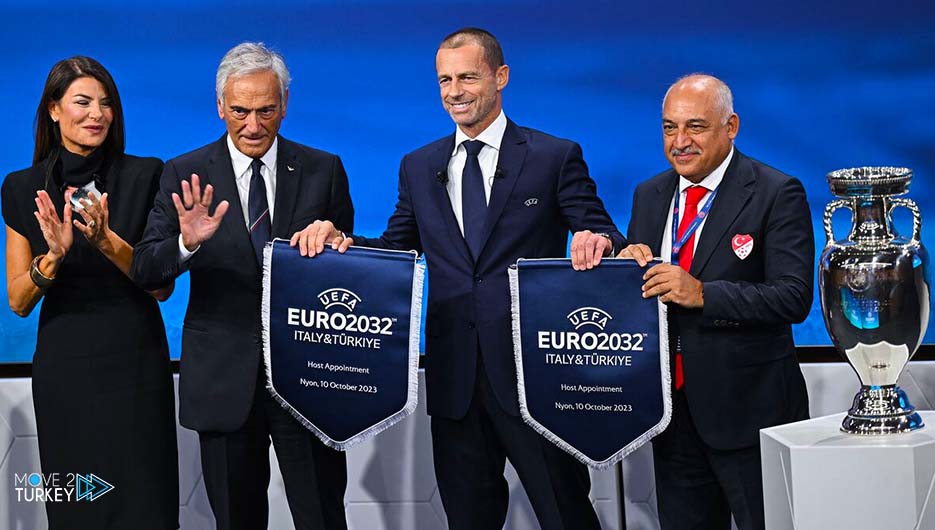 Turkey and Italy won on Tuesday to jointly organize the European Football Championship between the two countries in the 2032 edition.
The European Football Association (UEFA) announced that it had been given the honor of organizing Euro 2032 to the joint file submitted by Turkey and Italy following its board of directors meeting in the Swiss city of Nyon.
The Federation also announced that it had granted the honor of organizing Euro 2028 to the duo of the United Kingdom and the Republic of Ireland.
Thus, Turkey has won the honor of organizing the tournament for the first time in its history, after it had previously nominated itself to host the most prominent continental event 6 times.
It is scheduled that 5 cities from Turkey and Italy will be selected to host the tournament matches, and the stadiums that will host the opening and final matches will be determined at a later time.