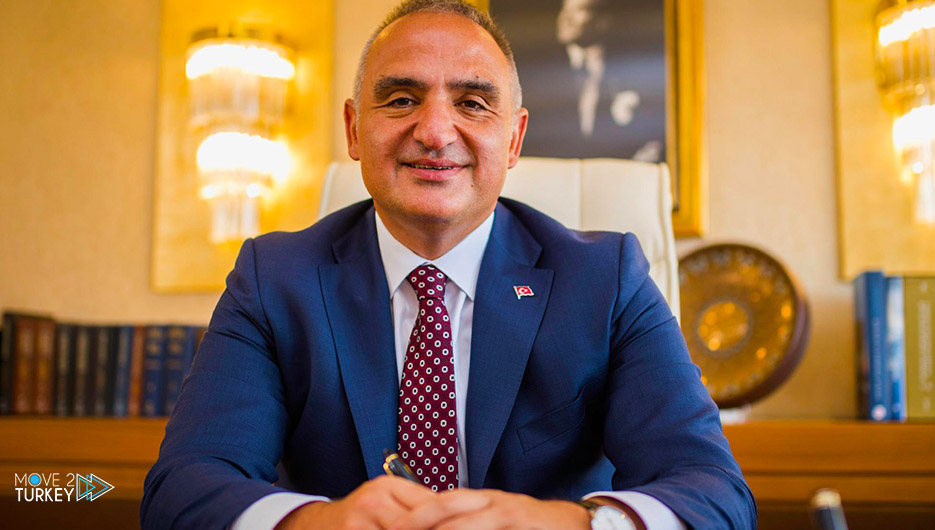 Turkish Culture and Tourism Minister Mehmet Nuri Ersoy said that his country aims to receive more than 3.5 million British tourists by the end of the current year 2022.
This came in a press statement he made on Monday on the sidelines of his participation in the World Tourism Fair (WTM 2022) in London.
He added that Turkey reached its peak in attracting British tourists in 2019, before the emergence of the Corona epidemic, with 2.5 million tourists.
He explained that they were aiming to attract 3.5 million tourists from the British market during the current year.
He stressed that they expect to exceed this number by the end of 2022, praising the number of British visitors during the first nine months of this year.
He indicated that next year they will continue their ambitious goals with regard to British tourists, indicating that they aim to receive 4.5 million British tourists during 2023.
It should be noted that the World Tourism Fair in London is the second largest tourism exhibition around the world and is a meeting point for representatives of the tourism sector around the world.
The exhibition, which started on the seventh of November, will continue until the tenth of the same month.