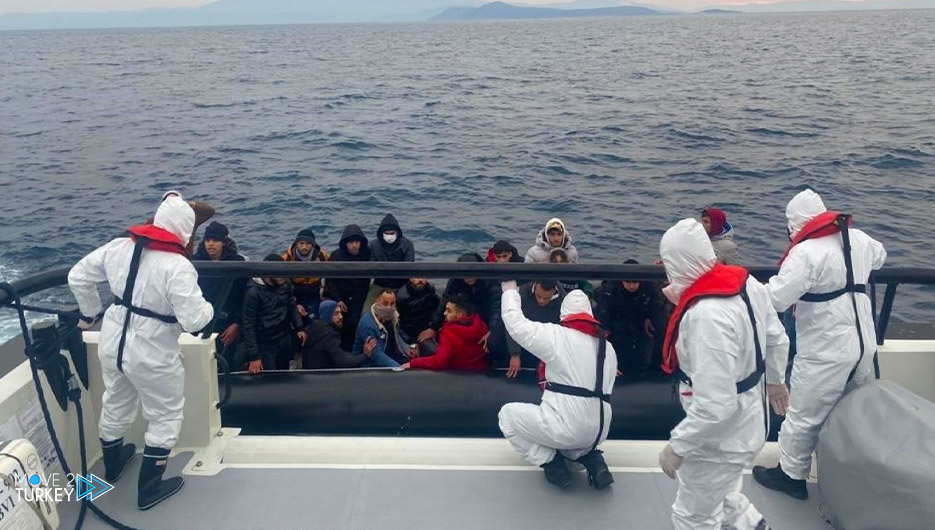 The Turkish Coast Guard announced Thursday that it rescued 84 irregular migrants off the coast of the western state of Izmir.
A statement issued by the Coast Guard Command stated that its crews rescued yesterday 39 migrants on a life raft off the coast of Foca district in Izmir, after they were pushed towards the territorial waters of Turkey by the Greek Coast Guard.
The statement indicated that 45 migrants were also rescued on the same day off the coast of Çeşme district in the state, after they were pushed by Greece towards Turkish waters.
In the same context, coast guard crews arrested 32 migrants off the coast of Dikli district while they were trying to reach Greece illegally.
The migrants were referred to the Directorate of Immigration in Izmir to take the official procedures against them.