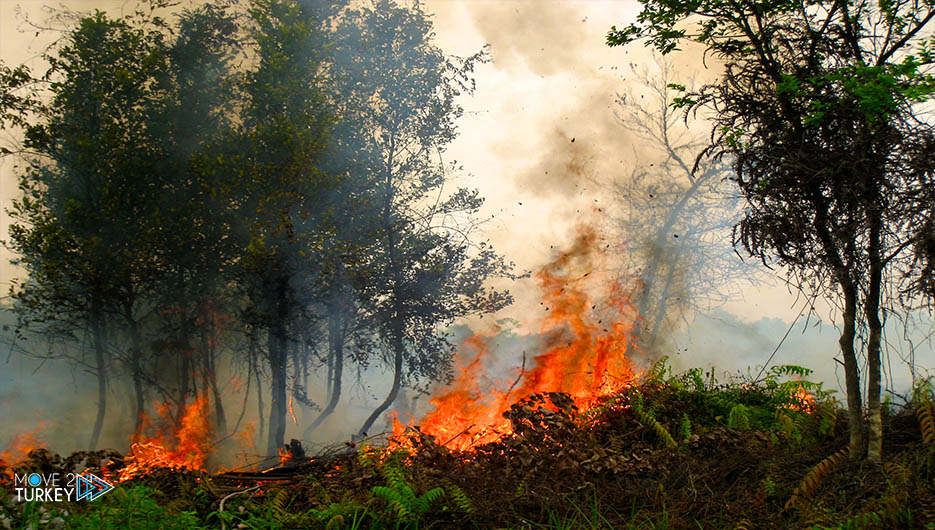 Turkish Minister of Environment and Urban Planning Murat Kurum said that 808 citizens out of 821 have left hospitals after recovering from the effects of the fires that broke out in the country days ago.
This came in statements to reporters in the Manavgat district of Antalya with Turkish Foreign Minister Mevlüt çavuşoğlu and Transportation and Infrastructure Minister Adil karaismailoglu.
kurum explained that a team of 1,000 people continues to assess the damage caused by the fires that broke out in 7 states.
He added that they will reforest all the burned forests within one year, and pointed to the continuation of tireless efforts to compensate the affected citizens.
He said that the government has provided 52.5 million pounds (about 6.5 million dollars) in cash assistance to the affected areas so far.
He pointed out that it has been determined that 2,164 buildings have been damaged by fires in Antalya, which has been witnessing forest fires since last July 28.
"We have started demolishing the buildings that are at risk of collapsing, and 503 buildings have been demolished," he said.
For his part, Çavuşoğlu confirmed that firefighting crews had control of all fires in Antalya state, except for the fire that broke out in the forests of Ibradi district.
A few days ago, forest fires affected several states in southern and southwestern Turkey, including Antalya, Adana, Mugla, Mersin, and Osmaniye, and President Recep Tayyip Erdogan had previously declared them "disaster areas."
The death toll from those fires amounted to 6 deaths and dozens of injuries, as well as great material losses.