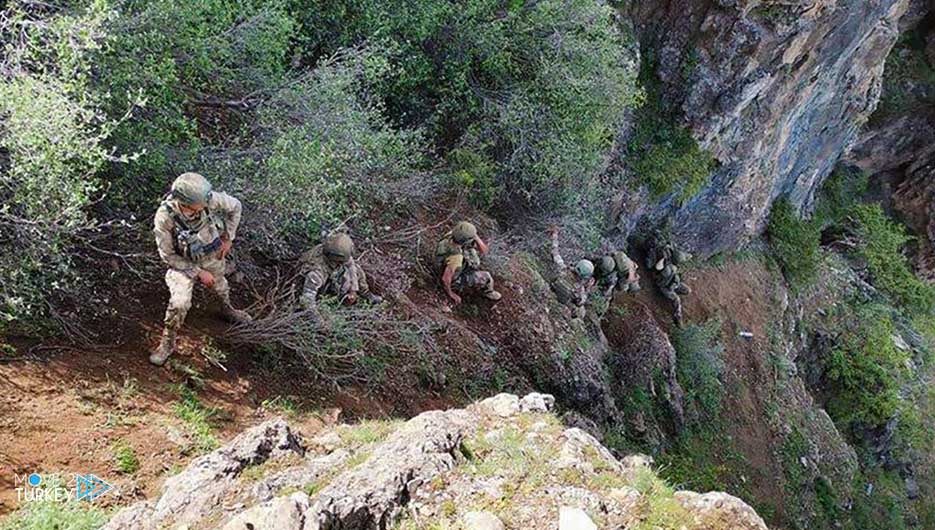 On Wednesday, the Turkish Ministry of Defense announced the neutralization of two PKK terrorists during the ongoing operations in northern Iraq.
The ministry said in a statement that its armed forces neutralized two PKK terrorists after they were spotted in the "claw-lock" area.
On April 18, Operation Claw-Lock was launched against terrorist elements in various regions in northern Iraq.
On the other hand, the Turkish authorities arrested a terrorist from the "BYD" organization while he was trying to infiltrate from Syria to Turkey.
And the security authorities arrested the terrorist on the Turkish-Syrian border in the state of "Şanlıurfa".